Looking for ways to advertise your website but not sure where to start? You are not alone.
In this guide to online advertising we will be looking at just 10 types available.
Types of Online Advertising
There are 1.7 billion websites on the internet servicing just over 3 billion users across the globe.
Taking those numbers at face value, you're looking at 1.5 users per site. That's some serious competition.
In today's digital age, marketing your website is every bit as important as creating the content.
I know what you're thinking
"If you build it, they will come"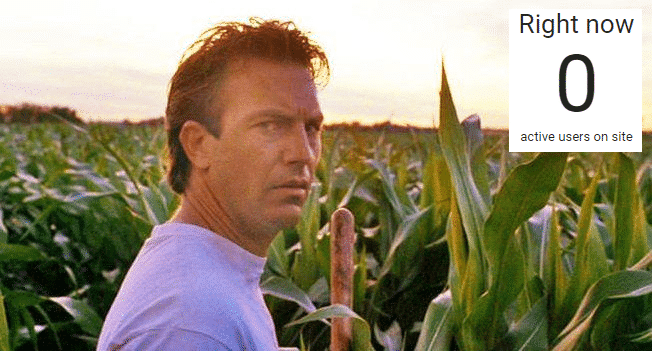 Wrong.
No matter how informative, funny, or shareable your content is, without a strong understanding of how to get it in front of people, it will most likely go unseen with very little organic or social traffic.
The sad reality is most blog posts (this one included) will see a small blip of visitors then slowly die off as the marketing stops.
In fact 90.63% of content Gets No Traffic From Google.
But worry not. However tough things look, there is always a solution. And that solution is to build a full sized baseball field in your yard learn about the different types of advertising and hopefully apply some of these methods to your website.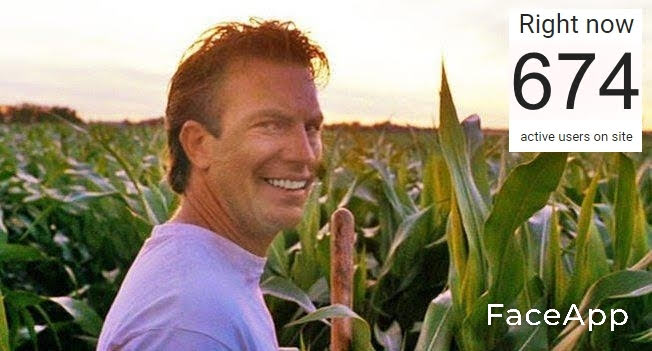 Is this Heaven?
Having a digital marketing strategy should be a top priority, no matter the size of your site you should be using some of these methods. So please, Kick off your shoes and relax your socks as we take a look at 7 popular types of online advertising and marketing.
1. Email Marketing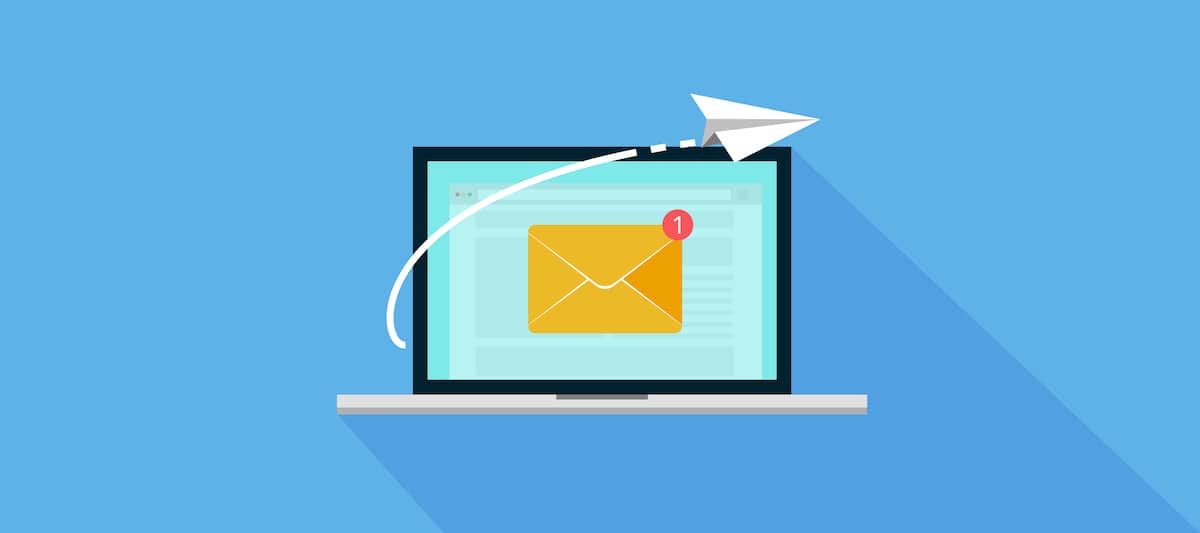 If you have a website and don't have any strategies in place to collect customer's emails, you're losing money.
Email marketing is one of the best types of digital marketing when it comes to generating conversions.
The best part of email marketing is that the people on your email list "opt-in" meaning you already know they're receptive to be communicated with.
Your goal with email marketing should be to send out emails on a regular basis that provide value first and markets to customers second.
The easiest way to collect customer emails is to offer something for free in return for their opt-in. For example if you have a blog post about "how to help a baby sleep" then you could create a simple PDF ebook with further methods and promote this in return for their email. Inside the PDF you could include affiliate links to amazon or other products for babies which could generate some extra income.
The key point with email marketing is to provide value, there is no point in spamming your mail list with unrelated offers, doing so will risk in your email getting flagged as spam and your delivery rate dropping.
The guys over at OptinMonster have a fantastic little guide that will help you get started.
2. Content Marketing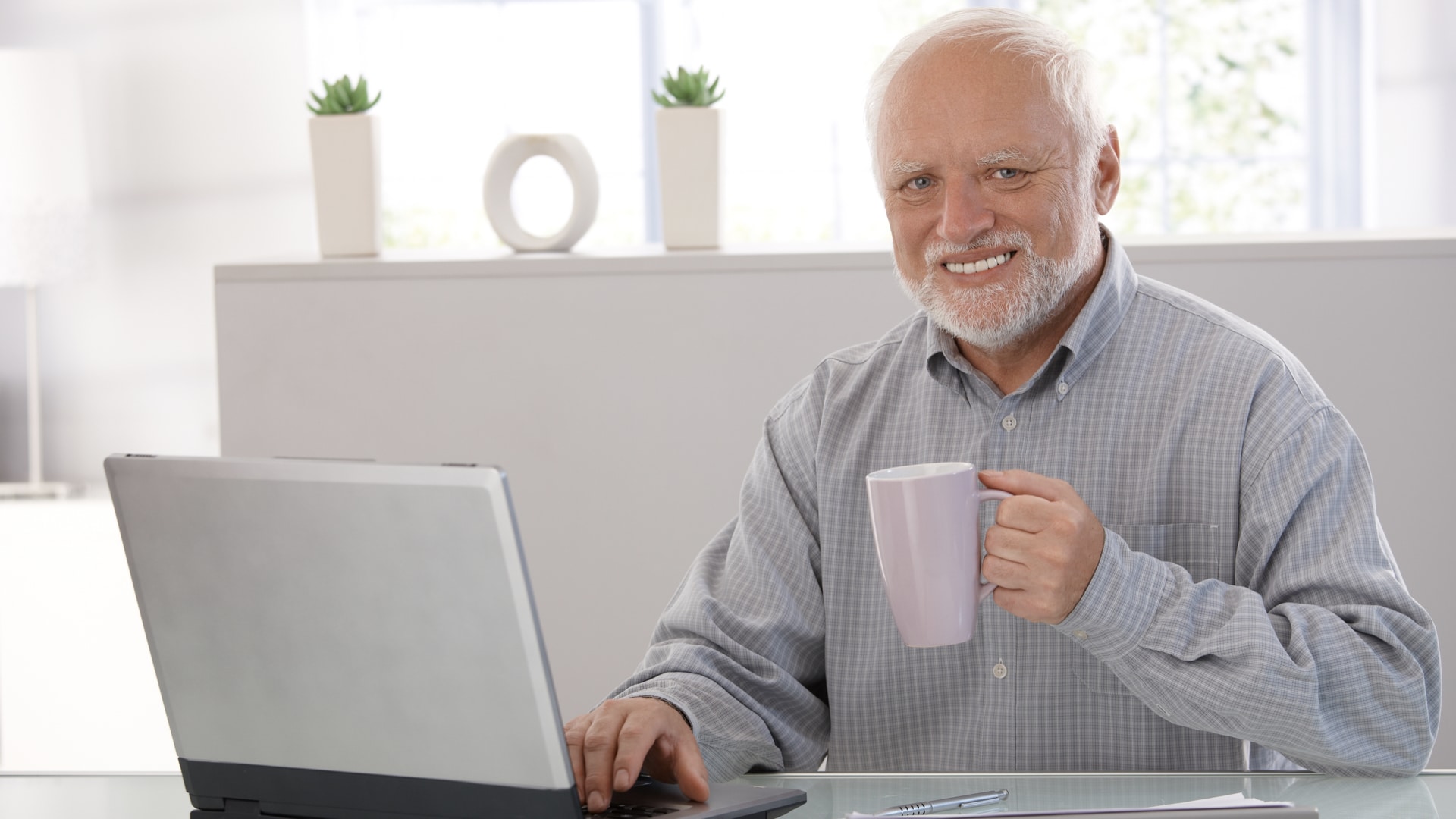 please read my blog
Content marketing is marketing your business via providing valuable information. When somebody searches for something on Google and they find your website, you've just generated a lead.
Once your lead has read through your content and is satisfied with your expertise they will be a lot easier to convert. You can now tastefully give them a "call to action" inviting them to dig deeper into more of your material, provide you with their email address, or check out your products or services.
This ties in great with email marketing and building your mail list overtime. An example of a call to action is that big blue button at the top of this blog post titled "Order Traffic".
This blog is part of a self-serve advertising platform they are marketing this content in hopes that you the reader may also be interested in advertising your website on their network.
When you blog, you're putting the voice of your business or brand out there. You're showing your authority in your niche.
Blogging allows you to create content to help your audience. If they're uncertain about something or if they have a question, you're able to answer it.
If you're able to answer the question, and adequately, you're building their trust. With trust comes conversion and sales.
So if you don't have a blog yet, make one! Add your unique voice to your niche!
Invite People to Guest Blog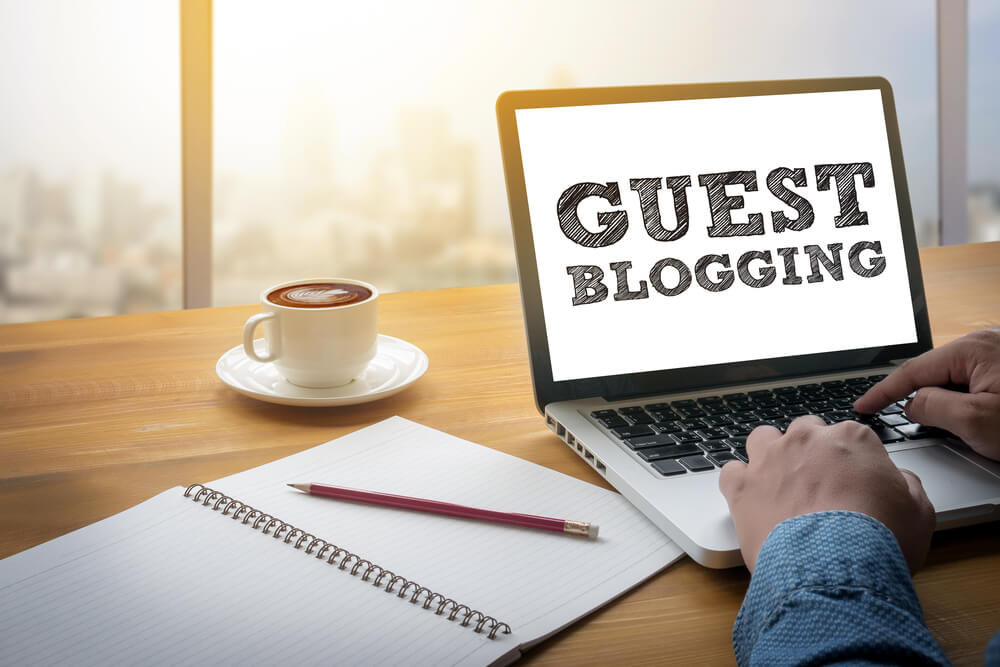 Guest posting can be a really great way to get new content on your blog without having to hire writers. Often a guest poster will reach out to you automatically if they like your blog, you may have already got several emails asking if  you are open to this.
Be cautious of who you let guest post on your site, there will be no shortage of requests so I highly recommend checking their previous work on other sites. Make sure their post will be useful to your visitors you can even give them a few choices in titles that fit the theme of your site for them to work with.
They may want to link back to their own site which is the majority of guest posts goals (more back links = more traffic) and this is fine, make sure the site is relevant to yours and you keep the out-links to a minimum (I would recommend one in article itself and another for the author profile at the bottom).
If they're a trusted figure in the niche and guest posting on your blog, that means there's a trust factor between that trusted figure and your brand. Trust is a very good thing to have on your side.
Keep that trust by making sure the guest post is high-quality and original.
Do not accept guest posts from unrelated sites.
Guest Blog For Other Sites
On the flip side, you can also guest blog. It works in a similar way to someone guest blogging for you. Securing a guest blog post on a reputable site is a good way to get your voice and your business name out there.
The end result of guest blogging for another site is to increase your online traffic and build your authority. Just like you would on your own blog. And just like someone coming to guest post for you, make sure you produce high-quality, original, non-spammy content, too.
Before reaching out to a site I would advise you on getting a really good understanding of their visitors, if you can create a piece of content that suits them then you will have more success.
Using a traffic checking service such as Quantcast or Alexa can let you see the demographic of the visitors and help you create the perfect blog post for them.
Example: Say you run a website about new born babies and you are reaching out to a mommy blog for a guest post. Try and find the top question asked for the site and structure your guest post around answering it.

Using a platform such as SEMrush (7-day free trial) can give you access to their top pages & demographic which will let you get a better idea of the type of content their readers love.
If your guest post does well it will attract more links to it and ultimately pass that "link juice" back to your site and help your search engine position, if the content matches you might get some clickthroughs and conversions.
If you already have a blog or a website that gets any sort of organic visitors then you may have already experienced the dull guest post request email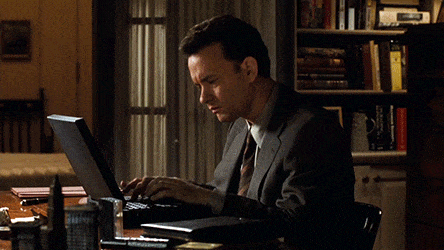 i really love your post please add my link bla bla bla bla regards
Hi there,

My name is [NAME], I am the main (editor/writer/owner/spammer) at (please-visit.com)

While browsing your site, I noticed you have an amazing article from this page:

My team actually just published a comprehensive article on "Types of Online Advertising"

You can check it out here: https://please-visit.com/blog/types-of-online-advertising/

If you were willing to add our link to that page, I would be more than happy to share it to thousands of our social followers to help you gain some visibility in exchange.

Let me know what you think and thank you for your consideration!

Cheers,

[NAME]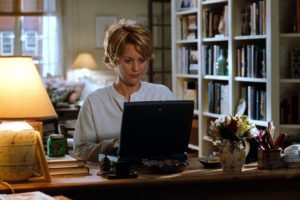 right click, mark as spam. delete
This sort of email is just a waste of time, if you are going to reach out to potential blogs then I need to stress you should be trying to build a relationship with them. Take it slowly. Instead of trying to win a link in the first email just send a message saying you really enjoyed the (blog, podcast, infographic) whatever it is, let them know you liked it and you even shared it on your social media channels – that's it.
If you get a reply back you can start to slowly build up a more natural relationship with the people behind the website.
A good way I like to do this is by simply searching for websites in the niche I'm currently working on and signing up to all their newsletters.
I create a separate inbox for each niche and have all their emails go into this inbox. I can then literally read their newsletter as soon as its sent and reply the same day (usually the same hour) with my feedback. This process has gotten me the best results and after a few years I personally know the owners of several large blogs in many many different niches.
These are people who have spoken to me in email and on the phone and would be happy for me to guest post and even reach out asking if I could.
3. Search Engine Advertising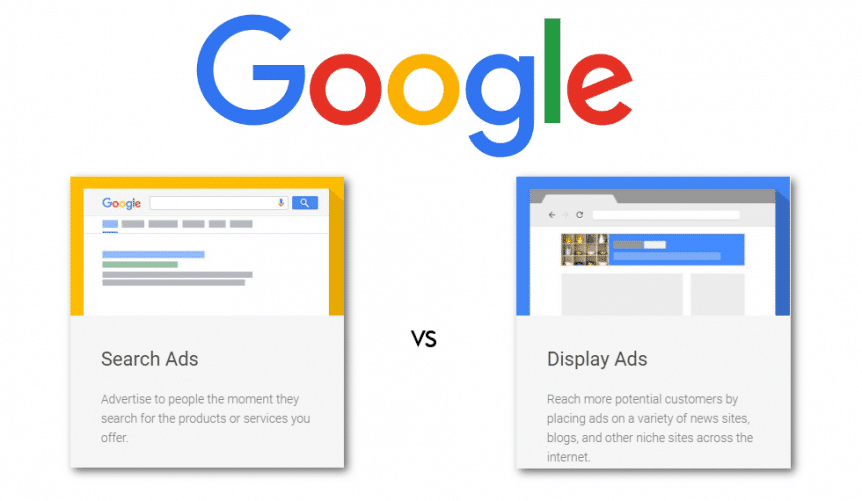 Even though social networks are aggressively attracting more and more internet users, search engines still take the giant share of website traffic. Google, for instance, handles 3.5 billion search queries every day and commands 77 percent of all search engine traffic.
Bing commands about 7 percent. Implemented effectively, search engine marketing is one of the types of online advertising that can yield a lot of sales leads. Now the question is, how do you implement a search engine adverting campaign? Here's a brief overview of what you need to do
PPC Advertising / Search Advertising (Adwords & Bing)
There are two ways to get you web pages on the first page of Google and other search engines: Organically through search engine optimization, or through paid search. Pay Per Click is a sort of "pay to play" version of SEO.
With pay-per-click, even if your website is not optimized to appear at the top of search engine results pages, you can pay to appear at the top. This usually works by setting a marketing budget with your search engine of choice and then paying out a portion of it every time a user clicks through to your website.
PPC advertising is best for targeting "buying" keywords and phrases. Bidding on the top position on Google can be expensive but also have a fantastic ROI if you target the correct phrases.
You can use a service like SEMrush (7-day free trial) to spy on your competitors PPC campaigns.
PPC advertising is recommended for
Affiliate Marketers (if permitted)
Ecommerce Sites
Bidding on Competitors Brand Name
Local services (plumbers, doctors etc)
Most social media platforms also offer pay-per-click services. Google Adwords is the biggest and a great choice, with paid search you can have your brand displayed at the top of the organic search results.
Paid search involves selecting a set of keywords that are relevant to your business, product or service, and creating an ad that will appear on top of other results every time somebody searches for the keywords on your preferred search engines.
You pay each time somebody clicks on the ad. While search engine optimization can be as cheap as free(LOL), it takes weeks, even months and years to break into the first page. With paid search, you jump to the first page instantly!
But how do your maximize the effectiveness of your PPC campaign? How do you ensure as many people as possible see the ad and click on it? The answer is simple: get you keywords spot on. Use tools such as Google's Keyword Planner (free) or Keyword Discovery (paid) to identify trending keywords in your niche.
The more you get these keywords right, the higher the number of people likely to see, and the more leads you'll get.
4. Display Advertising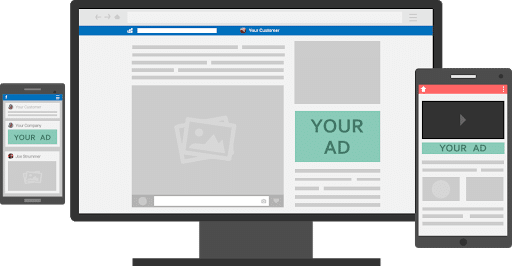 You've no doubt visited a web page and found banners advertising a certain product or service. This is display advertising, which ranks highly among the most effective types of online advertising.
If you were not interested in purchasing the advertised product, you will likely feel irritated by the banner. But if you were indeed interested in making a purchase, the banner can lead you to the product you wanted. All you need to do is click on it, and it will redirect you to the advertiser site where you can learn more about it.
As a marketer, your aim is to ensure your banners are displayed on high-traffic web pages. There are a few ways to do this.
How To Find Websites To Advertise On
Contact owners of high-traffic sites you'd like to display your banners on. This is pretty straightforward. You begin by identifying high-traffic sites that attract the audience that's likely to buy your product or service. Its a slow process and there is also a good chance the websites signed up with a publisher network already which you would need to go through.
For example, if you sell fishing hooks, you'll want to find a fishing website with a solid readership. Next, approach the site owner for an advertising opportunity. Depending on the site's advertising policies, you'll pay to display your banner on the site's pages for a certain period of time.
Prices will depend on the demographic, location, banner location and size among other things. If you choose the site correctly, display advertising can be one of the best types of online advertising for generating leads.
Another website that makes this process easier is BuySellAds they will let you see a list of websites and the prices to promote your banner to their visitors.
Google Adwords
Let Google do it for you, Why struggle to find display advertising partners when Google can do it for you? What's more, with Google you will have the power to reach potential customers on the web and in apps – across various devices and to even re-target them.
Google gives you a couple of options. You can display banners or text. You can also create display campaigns to run a specific category of mobile applications. All you will have to do is log into your Google AdWords account, pick a format, create your ad, select where your ads will run and set a budget.
Once Google approves the ad, it will go live on sites where you customers are likely to hang out. Sit back and wait for potential leads to land on your website!
5. Mobile Advertising
People are on their phones a lot, Mobile advertising has taken over regular desktop advertising and has even forced Google to start crawling the web using their mobile spider rather than the desktop version.
If you are an affiliate marketer, app developer or viral marketer then mobile advertising is a must have source. You can reach visitors everywhere and at any time.
Mobile sources of traffic will charge similarly to social traffic sources, on a PPC or CPM basis.
Through mobile, we will also be able to provide our potential leads and customers with push notifications, from select networks that allow it.
6. Pop Under Advertising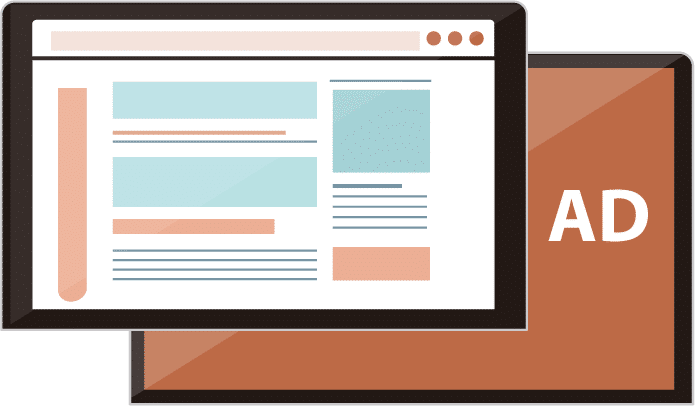 Pop under & pop up paid traffic sources are the hardest traffic sources to utilize effectively but, can pay off when used correctly.
We have all gotten pop ups before. As one of the first forms of advertising online it goes without saying pop ups are some of the least engaged with forms of advertising online.
Pop ups and pop under advertisements work by opening a window in front of or parallel with your potential customer's desired window. This can be annoying and distracting if done incorrectly.
This is why pop traffic is one of the least effective sources for getting traffic, but it is also one of the cheapest. If you carefully target your demographic and ensure your landing page contains no audio / video set to autoplay and no exit scripts you should have a much better engagement rate.
Pop traffic is paid for on a pay per view basis. This is similar to PPC, the only difference is that no one is clicking on anything. Any time a window containing your advertisement automatically opens for a customer, you will pay.
Pop traffic can work great with
Large Call To Actions Pages
Timed Sales
Viral Content
A service this website (traffic masters) have been offering for a very long time, pop under advertising can be a terrific way to launch new campaigns to a wide audience and a low price.
These days they are used by both big and small brands to push new content, promos and social media profiles which can help get content viral. If you would like to promote your website via pop under advertising then please visit their home page.
7. Video Advertising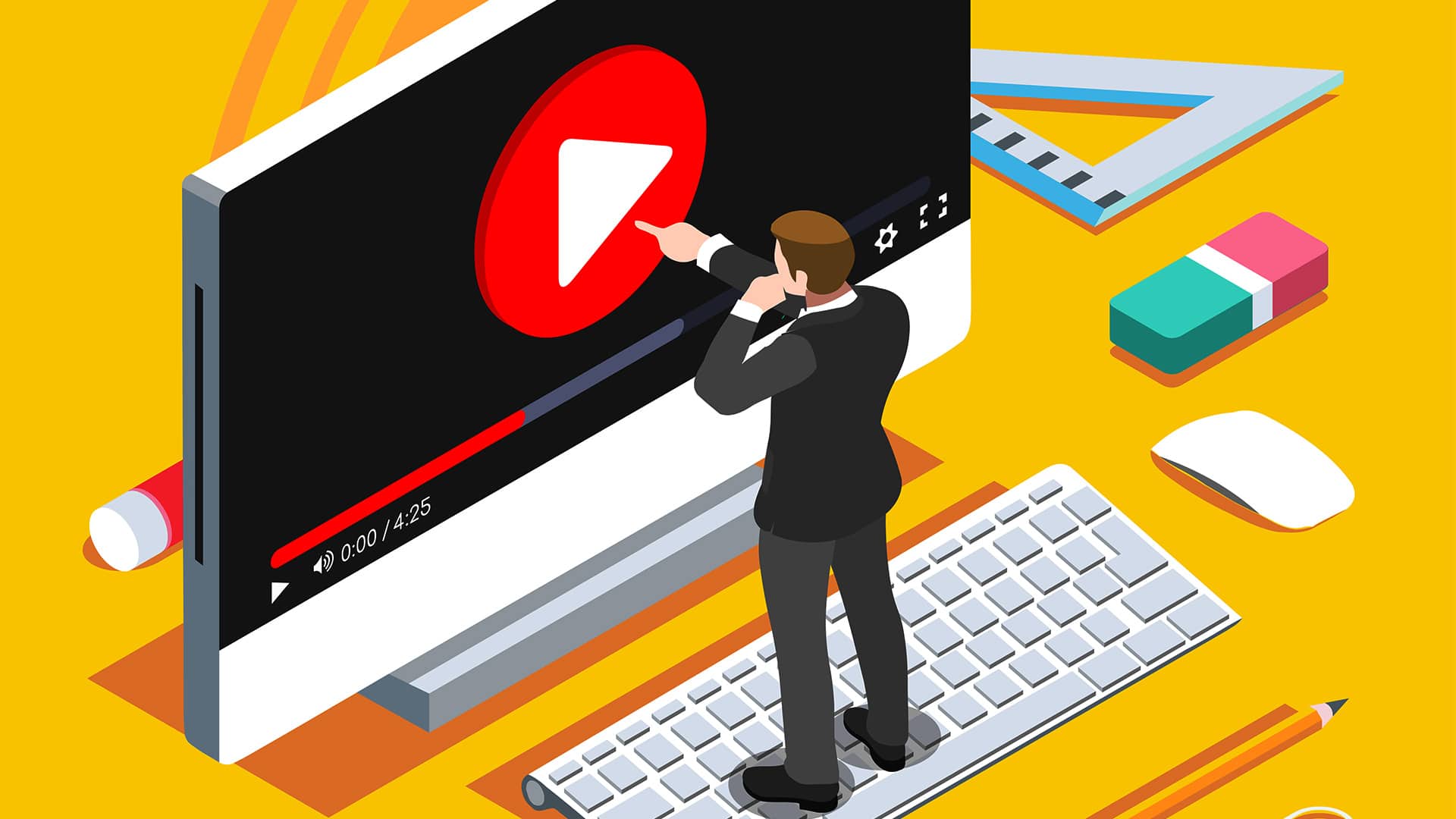 2020 is the year you should be hitting the record button more than the capture or shoot button!
Why?
Videos drive more leads. For instance, did you know 54% of consumers want to see more video content from a brand or business they support. Evidently, video advertising is among the best types of online advertising strategies to gain more leads.
Begin by identifying the kinds of videos you want to share with your audience. You can do informative or education posts. If you run a fitness studio, for example, you can produce an informative video on the benefits of hitting the gym often.
Other content types include how-to and visual stories. Quality is crucial, so be sure to invest in recording equipment and editing software, or hire a video producer to do the job. The next step is to identify the platforms where you want to run the video ads.
YouTube should be top on your list because it has over 2 billion monthly active users. You can also run the ads on Facebook, Twitter or Vimeo.
8. Social Media Advertising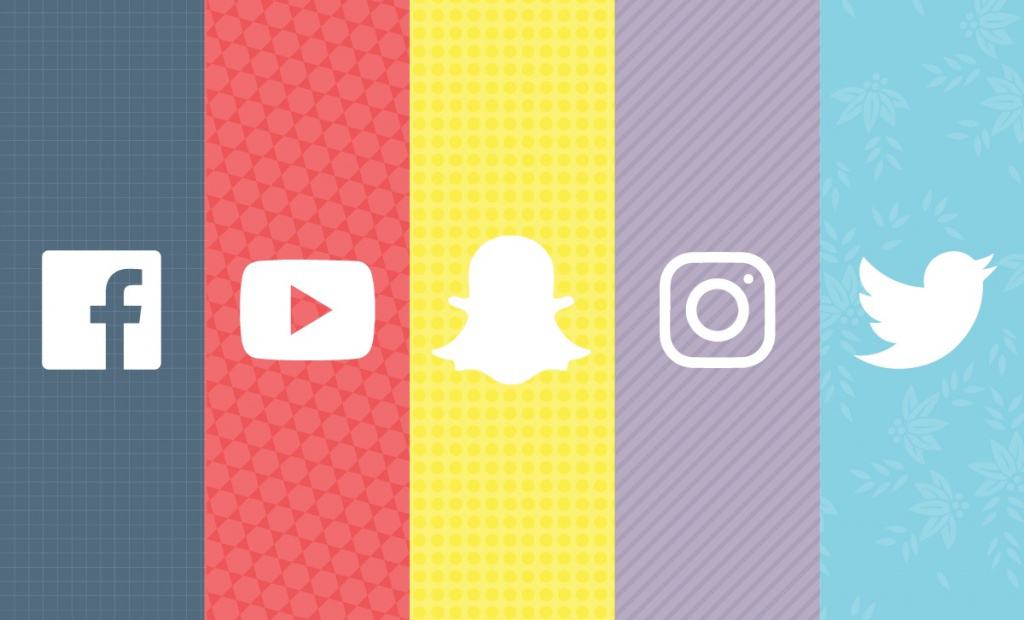 We all know how powerful social media has become, and more and more so as time goes on. No matter where you look around you, on the street, on the bus, in the office and unfortunately even while driving, almost everyone we see is connected to a smartphone.
The chances are, if someone goes in their pocket to check their phone, they are checking on their social media updates. This is why we have seen the social media advertising market grow from an already staggering $23.68 billion dollar industry in 2015 to $51.3 billion in 2018
Utilizing social media to advertise may be one of the best things we can do to grow almost any kind of business. These platforms are filled quality customers, leads and viewers.
Due to a social media platforms unique ability to collect data from their users profiles we get access to laser focused target audience when we pay for traffic on these sites.
Social sources of traffic allow us to pay for traffic and charge PPC and cost per thousand (CPM). The only difference between using social media PPC and search engine PPC is where a user is searching for content.
The M in CPM represents the roman numeral equivalent to 1000. When a social source of traffic sell advertisements by cost per thousand we are paying for every thousand impressions. This means that for every one thousand viewers our advertisement is viewed we are charged.
Using social media to get customers, viewers and leads is the most targeted form of advertising. These traffic sources allow us to tap into the data users already have on their profiles. These sources allow us to target our advertisements to profiles that contain specific information.
With social media's reach, targeting capability and versatility, anyone can profit from placing advertisement here.
Personal Brands
Webmasters
Affiliate Marketers
Small Business
Ecommerce Sites
9. Influencer Advertising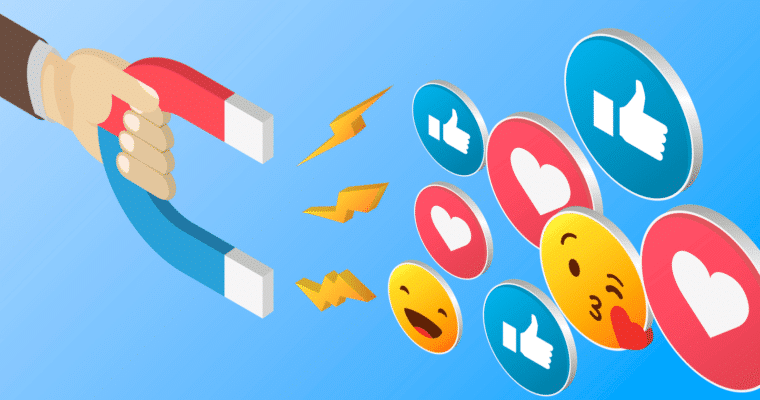 Worth mentioning on the heels of social media marketing is influencer marketing.
There are users on different social media platforms that have substantial followings and consequently, many advertisers strike deals with them to promote their products in organic ways. This is worth looking into if your target audience follows a particular social media personality en-mass.
Use a platform like instagram to find key players in your niche and reach out to see if they can promote your product or business. Here is where your video advertising can help – if you create a really great video and have your social media influencer market it to their followers you could see a dramatic boost in sales.
10. Podcast Advertising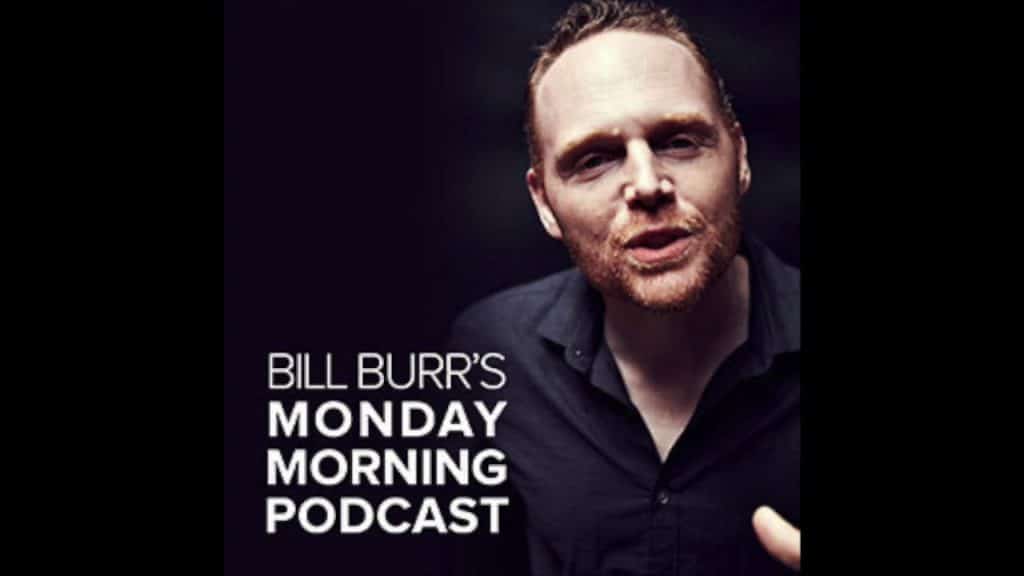 51% of the US population listen to podcasts and they can provide excellent value to advertisers.
You can have your advertisement inserted in a podcast's breaks like you would on radio or television.
Another thing you can do is sponsor the whole show and have your product or service plugged at the start, in-between, and the end of a podcast.
A great example of podcasting advertising done right is the bill burrs podcast – he reads out the advertising copy in his own unique way which helps listeners remember the product and laugh.
SEO vs Advertising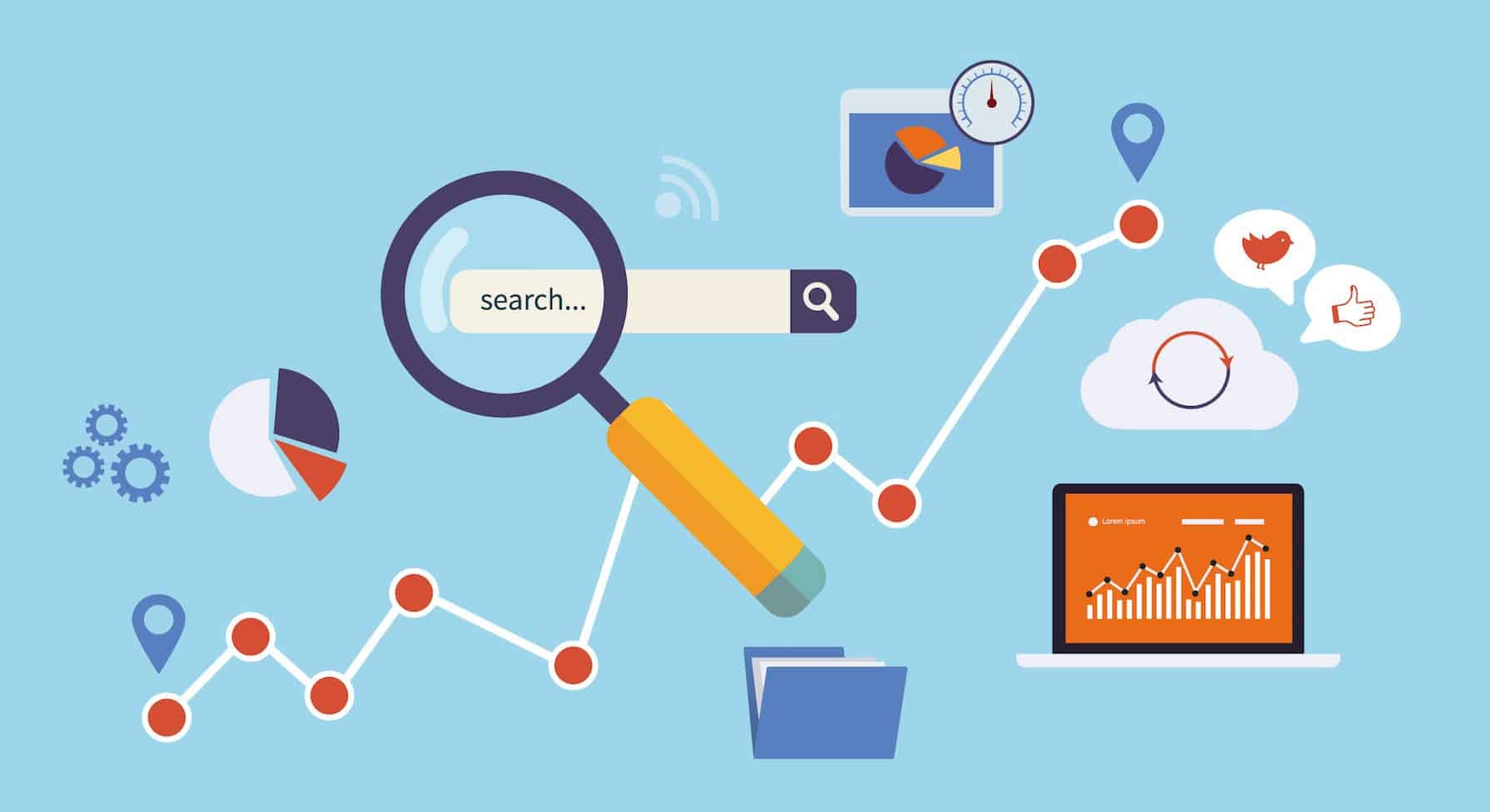 What Is SEO?
Most sites incorporate the best of both worlds. No matter what your goals are for you website or offer, implementing strong SEO alongside advertising by buying traffic for your website will ensure that you get the visitors you are looking for. buy traffic for website
SEO will reap long term ROI because once your site is optimized it will continue to rank close to the top of search results. Also, it is safe to say that any traffic you receive from your SEO will be high quality and high converting traffic.
You will build trust and authority in your niche due to large amounts of people seeing your website links every time they search keywords associated with you.
If you are new to SEO then I recommend starting with the beginners guide to SEO
Advantages Of SEO
Put simply optimizing a website doesn't have the same risk involved that paying for traffic has. The risk is lower when optimizing a website to take advantage of getting traffic organically.
Any content posted can be added to, edited or removed for better results. Better results that pay off far into the future.
The second major disadvantage of advertising is that it is finite. This is especially common with Shopify advertisers and Facebook, one look at Flippa will show hundreds of Shopify stores that were turning off huge profits a year ago and now they have "tapped" their niche dry.
Disadvantages Of SEO
SEO require massive amounts of time and effort. This is all because SEO is extremely competitive and Google has gotten a lot smarter over the years in detecting quality websites visitors want.
90% of people do not pass the first page of search results. You really have no control over this source of traffic. Everyone is fighting for the number one spot in everyone else's search results. This means one day you could be on top and the next day, either due the search engine changing their algorithm or another website out performing you in their optimization, you could be 2 or 3 pages down in ranking.