Buy Website Traffic​
Drive traffic anywhere. Pause anytime.
Ready to advertise? Enter your website to create your campaign.
Targeted Advertising
Why Buy Web Traffic?
Are you tired of having no visitors on your website?
Months of SEO with no results?
Our platform lets you buy website traffic and target millions of real people with the click of a few buttons!
Increase your website traffic today and smash the competition.
Enter your full website address to get started!
Advertising your business by buying web traffic on our network is easier, faster and cheaper than relying on organic search traffic via outreach and SEO.
Generate thousands of visitors from desktops & mobile platforms straight to your site with a few clicks of a button.
Take control of your traffic and drive more website visits to your business. Choose from over 600 different targeting options and locations from around the world.
Start & stop your AD campaign at anytime from within your own dashboard. Easily check website traffic, change locations and control your daily visitor flow.
Get your website in-front of high quality, targeted visitors using our powerful advertising platform.
How It Works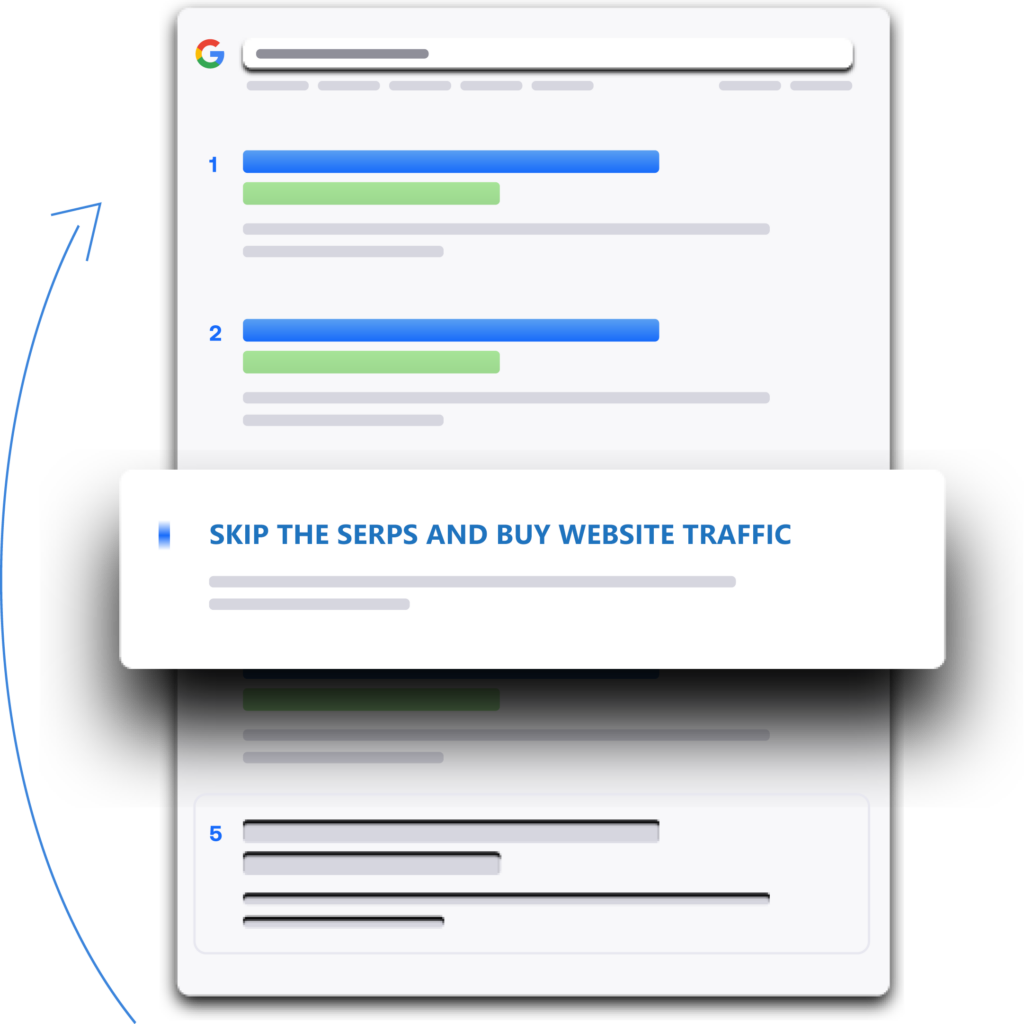 Trusted By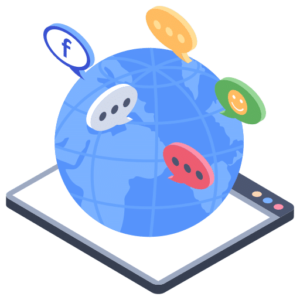 Our Targeted Traffic Network
We have access to millions of visitors daily from popular websites, social media networks and popular apps on all major devices.Our publisher team work had to secure new inventory every week making buying web traffic an easy choice for advertisers. Over 500 million visitors pass through our network each month.We make buying organic, seo or regular targeted website traffic easy!
Compare Us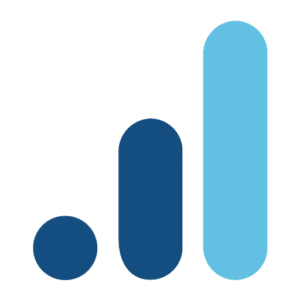 Why Traffic Masters?
We live breathe and eat traffic, you wont find another agency in our field with the same experience, dedication and support than traffic masters.
Founded in 2008 – Traffic Masters is a global leader in providing targeted traffic to more countries and demographics than our competition.
Our number one goal is to provide an easy solution for advertisers looking to promote their website to new visitors.
Visit our order page or reach out to our support to discuss running an advertising campaign today!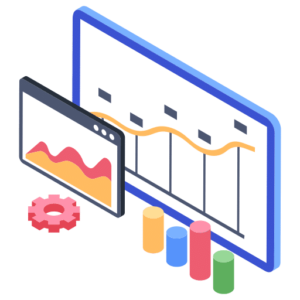 Buying Web Traffic For Your Business
Real Time Stats
All visitors on our network can be fully tracked using our in-house tracking platform or a shared bit.ly / cutt.ly tracking link added to your URL.​
---
Device Targeting
Looking for mobile visitors only or a mix of both? Our platform lets you choose the type of visitor you want on your website.
---
Superior Targeting​
Our platform lets you target from over 400 different Demographics, Devices, countries, cities & states at no extra cost.​
---
Easy Campaign Creation​
At traffic masters we give you the tools needed to create your own campaigns, simply enter your URL & targeting choices after ordering.​
Website Traffic FAQ
How Can I Buy SEO Traffic?
You can buy SEO traffic by visiting our organic traffic page and filling in your AD campaign requirements. Please note you can only target keywords you already rank for. SEO traffic campaigns let you target keywords from search engines like Google. If you are interested in buying SEO traffic then click the link above or reach out to a member of our advertising support!
How Can I Buy Visitors For My Website (S)?​
To get started with our platform simply visit our order page. Enter your details & get access to quality targeted traffic sources. We currently support all major credit cards, PayPal and Bitcoin (BTC). Our advertising network is a fantastic way to targeted traffic to your website
How Do I Get Traffic To My Website?​
Our business is marketing and driving targeted traffic to your website from countries all across the world. We have direct access to millions of websites & apps via our own publisher network. We get web traffic by displaying your businesses page, affiliate link, social media page to real people using targeted pop under promotions.
How Can I Get More Traffic To My Website For Free?
Getting quality traffic for free is a hard process that takes a ton of marketing. Free traffic is essentially organic or social media driven. As a traffic supplier we make it easier for you to get targeted traffic by letting you promote your website on our network.
How Do You Get Paid For Traffic?​
We pay our publishers (website, app owners) for direct access to their web traffic. Rates are dependent on the targeted visitor's location and the quality of the web traffic. Publisher sites & apps are handpicked by our dedicated marketing team.
Is It Safe To Buy Here?​
Our platform is 100% transparent. we give no incentives for visitors to view, click or behave in certain ways when visiting your website. Affiliate marketers should check with their managers if they are allowed to promote their links via pop under advertising.
Is It Worth Buying Web Traffic For My New Website?​
Buying web traffic is a fast, easy and safe way to get real people on your site. The benefit of advertising your business is you could be driving visitors to your website within a matter of minutes, compared to the slow process of working on growing your organic visitors via SEO. We recommend all websites try as many ways as possible to increase quality visitors to their sites.
How Do I Select A Demographic?​
Our platform uses smart AI to automatically select the best demographic from a database of over 800 different options. This makes running campaigns on our network extremely easy. You can target visitors by Country, State & City to really drill down and find those visitors that you need!
Is Buying Website Traffic A Good Idea?
Yes, buying website traffic is a good idea, every single business online advertises their services / company via targeted ads. Its one of the quickest and most popular ways to drive traffic to a website.
Does Organic Traffic Help SEO?
If you have more organic traffic then that generally means your on and off-page SEO is good as the search engines are crawling your pages and displaying them to more visitors.
What Is Organic Traffic?
Organic traffic is website visitors from search engines. The term organic means they are coming without any incentives from yourself (advertising, social media etc) – Organic visitors are visitors from search engines such as Google, Yahoo, Bing and Yandex.
What Types Of Traffic Are There?
We sell the following visitor types:
Pop under traffic
Social media traffic
Adult traffic
Mobile Traffic
SEO Traffic
Organic Traffic
What Is Paid Web Traffic?
Paid web traffic is website visitors that you have paid to visit your website. This could be from a platform such as ours, Adwords, Facebook Ads, Tiktok Ads, Instagram. Paid web traffic is another terms for online advertising.
How Does Buying Traffic Work?
Buying traffic on our network is extremely simple. Select the traffic type you want, enter your website address and choose a demographic and location. Our platform will then do the rest of the work. visit our How It Works page to learn more.
How Do You Make Money From Website Traffic?
Making money from website traffic depends on your niche and goal. This could be selling a product or having a visitor sign up to a mailing list or affiliate program.
What Is The Value Of Paid Traffic?
Paid traffic is extremely valuable, especially if targeted correctly using a platform like ours. Platforms like Google Analytics can help track the value of visitors if you set up conversion tracking.
What Is Web Traffic In SEO?
Web traffic in search engine optimization (SEO) refers to visitors (people) coming to your website by clicking on a link to your website from search engines such as Google, Bing, Yahoo and Yandex.
What Is The Difference Between Paid And Organic Traffic?
Paid traffic refers to visitors you have paid to come to your website via advertising. This could be from a platform like ours or Google (Adwords) and Meta (Facebook) etc. Organic traffic is visitors that have clicked a link on a search engine (not a promoted ad) and visited your website.
How Does Your Web Traffic Work?
We pay our publishers to display your website to their visitors. Our publishers own large websites, mobile apps, social media pages, groups, accounts and browser extensions. This gives our platform a huge inventory of web traffic that we can then sell to you.
How Can I Control My Website Traffic?
All clients are given access to their own traffic dashboard that lets them control their website traffic. You can start and stop visitors, change URL, change daily visitor rates and edit your targeting choices 24/7.
What Are Website Hits?
A website hit is a single visitor (person) visiting your website. This could be from a desktop, laptop, mobile, tablet, smart tv or even a smart device such as Google home or Alexa.
Why Is Website Traffic Important?
The more website traffic you receive the higher chance of your site converting which drives the value up of your website. The goal of all webmasters and internet markers is to increase their website traffic either by buying traffic or driving organic visitors via SEO.
How Can I Get Unlimited Traffic To My Website?
There is no "unlimited" traffic – our plans that let you select how many visitors you wish to receive per order. Our plans start from 2,500 visitors to over a million per month. Please note, certain niches have less visitors than others. We always run campaigns until all visitors have been received.
How Do I Buy Organic Traffic?
You cannot buy organic traffic. Organic traffic can only come from search engines which means you need to have good SEO to get your website ranked high on Google, Yahoo or Bing.
How Do You Sell Traffic?
We pay our publishers to sell their traffic to our network. We then let our clients access these visitors by selecting a traffic type and targeting options. If a visitor falls into the category you paid for then your website will be displayed to them and we pay the publisher for it.
Where Can I Buy Traffic From?
You can buy traffic from our platform (traffic masters) by visiting one of our order pages and entering your advertising requirements (Website URL, Targeting, Time Span). Our platform will then create an account for you and place your campaign into a queue to be reviewed. On average we process orders within the hour.