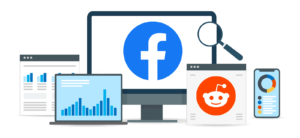 Social Media Traffic
Visits From All Social Networks
Access Millions of Social Visitors 24/7
Social Media Traffic Reviews
Only logged in customers who have purchased this product may leave a review.




How To Order Social Traffic
Place Your Order
Enter your website address, targeting options such as demographic and geo location then your desired run for time.
Login
New accounts are created shortly after your payment has been approved by a member of our sales team & email to you.
Track Visits
Take full control of your traffic campaign, pause or resume your visitors at anytime. You can also change URL.
Our Social Network
Advertising on social media platforms such as Facebook, Reddit, Instagram and Twitter is a great way to expand your brands reach and increase your sites traffic. Our handpicked network of social publishers will post your content to followers who love to interact with their daily social posts.
Access social visitors directly from the following networks
Facebook
Twitter
Instagram
Reddit
LinkedIn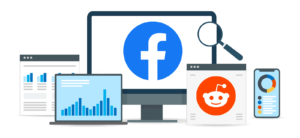 Common Questions
What Are Social Visitors?
Social visitors are visits from any social media platform we have access to, when you order social visitors we will post your content to the following networks Facebook, Instagram, LinkedIn, Twitter & Reddit.
---
Why Should You Buy Social Traffic?
Social visitors can be a great way to improve your brands reach to new customers, fans & clients. Advertising on social media platforms is expensive as the targeting is fantastic and lets you drill down to individual people who may be interested in your website.
---
Where Do Your Visitors Come From?
We have access to large social media groups, pages, accounts, subreddits and influencers who will help promote your content to their followers and readers. We can try target locations and demographics but please understand we cannot control who clicks on your shared post.
---
What Will My AD Look Like?
We use a number of different ways to promote your website to visitors on our network.
---
How Can I Track My Social Media Hits?
If you have checked the Google Analytics support box then we fully guarantee all visitors will register in your GA dashboard.
Orders with no GA support will be tracked by our in house dashboard and bit.ly / cutt.ly. We will only guarantee delivery using these three platforms, no other third-party platform will be considered. If this is an issue for you then we would recommend not ordering from our platform.
---
How Long Does It Take to Get Visitors?
We aim to start sending visitors within an hour of account creation. After your payment has been processed your login details will be emailed with your login link to control your visits.
---
What Is Your Refund Policy?
We can fully refund any campaign that has yet to go live. Campaigns & plans that have started cannot be refunded. If this is an issue for you then we recommend not ordering from our platform.
---