How Traffic Masters Works
Here's How to Buy Traffic & Scale Your Business... All in 4 Easy Steps
How Do You Generate Traffic?
We generate visitors by paying our publishers a fee for displaying your website to their visitors.
Our publisher network consists of millions of high volume websites and mobile applications. 
Which Traffic Type Is Best?
We have split our network into three different traffic categories to make advertising easier for our clients.
Adult Traffic
Adult visitors are perfect for those marketers who need to target real people who are interested in adult related content. These visitors are available on both desktop and mobile platforms and are currently browsing adult websites. Our platform will target these people and display your website directly to their screen via pop under advertising.
Alexa Traffic
Need to increase your alexa.com score? Then these visitors are perfect for you, simply select the rank you would like to achieve and we will target all visitors on our network who have the alexa toolbar / app installed. These visitors will slowly increase your rank over a 30 day period. For best results we recommend setting up a subscription and watching your score improve. Adult content is not permitted.
Web Traffic
Access millions of real people easily via our publisher network. Our platform gives you direct access to them via targeted pop under advertising. These visitors come from a mixture of websites and mobile apps. Adult content is not permitted.
1. Select a Traffic Type
Choosing from six different plans. These have been split into volumes of 500, 5,000, 10,000, 50,000, 100,000 & 200,000 visitors. We currently accept all major credit cards, PayPal and Bitcoin. Please note – trial plans are not targeted and a one time purchase.
2. Log Into Your Traffic Dashboard
Shortly after ordering you will receive an email asking you to activate your account.  We use the email address entered during the checkout process to create your advertising account.
3. Create Your Advertising Campaign
Inside your traffic dashboard you will see a button titled "Create Traffic Campaign" – This will allow you to set up your first advertising campaign on our network.
4. Editing Your Campaign (Optional)
Clicking the "Edit" button found next to your new campaign will allow you to make the following changes.
Change Campaign Name
Adjust Daily Visitor Rate
Adjust Time
Add URL Shortner
Target Other Pages
Change Traffic Type (Direct, Referral, Organic, Social)
Device Targeting
Location Targeting (States, Cities and Countries)
Use RSS / Sitemap
Please note, certain features are locked to our bigger plans. see plans & features
5. Renewing Your Campaign
To renew campaigns simply visit the order page inside your dashboard and purchase more traffic credits. You can then click the "Renew Now" button found in the edit campaign page.
6. Tracking Visitors
Clicking edit campaign will allow you to view the campaign statistics. All visitors are fully logged by Google Analytics if installed on your website.
Understanding Pop Ad Traffic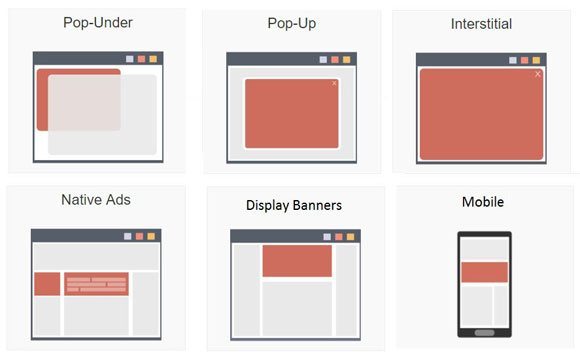 Pop-under traffic is similar to pop-up advertising except the ad window that contains your chosen website / landing page will appear hidden behind the main web browser window rather than appearing in front, or in another tab depending on the visitors browser settings.
Pop up advertising is extremely common and many users have quickly learned to ignore these advertisements and just close the page without reading them as they are generally considered intrusive, annoying and un-related to what they are viewing already.
Visitors react better to pop under advertising as the ads do not impede the user's ability to continue reading the website they are currently on, and once finished with that particular piece of content they will view the intended ad in their own time and be more inclined to read the ad and make a decision based on the content rather than automatically closing it like a pop up.
All our traffic is generated by displaying your website as a full page pop-under.