Looking for facts and statistics for mobile traffic? What Percentage of Internet Traffic Is Mobile in 2020? Below is a list of some of this years greatest stats as well as brief history of mobile internet.
The first generation (1G) of mobile connectivity was introduced all the way back in 1979 in Tokyo, Japan by Nippon Telegraph and Telephone (NTT).
1G had poor coverage and because different systems used different frequencies it was not possible to have compatibility between different operators.
2G, launched in 1991 in Finland gave transfer speeds of 9.6 kilobits per second with improvements leading to download speeds of 500 kilobits per seconds by the time 3G was launch in 2001 by NNT DoCoMo.
3G provided data transfers speeds up to 4 times faster compared with 2G systems.
Today, the big telecoms companies are competing with each other to be first in 5G with greater bandwidth proving faster download speeds for consumers.
Lower latency due to 5G will introduce edge computing solutions for enterprise.
In 2020 approximately half of all internet traffic is driven from the use of mobile devices and 62% of global internet users use mobile devices to access the internet.
Mobile traffic is going to continue to grow with 70% of global population having connectivity in 2023.
Mobile traffic speed increases are going to outpace fixed line competitors over the coming years, tripling to under 44 megabits per second with 5G exceeding at 575 megabits per second.
This article includes interesting statistics and facts about Mobile traffic, for example did you know that half of all clicks on paid search ads occur through mobile device use? Mobile traffic has over taken desktop traffic in recent years.
We will also see Mobile Internet usages statistics in 2020 such as that 63% of Googles traffic comes from mobile devices.
The history of Mobile Internet, from 1G to the deployment of millimeter wave 5G technology in 2019 is discussed.
Finally, we see expectations for Mobile Internet in 2021 and beyond where the number of people in the United States using only mobile devices to access the internet is expected to reach over 52 million in 2021.
Mobile Traffic Stats
History of Mobile Internet
Here is a brief outline of the history of mobile internet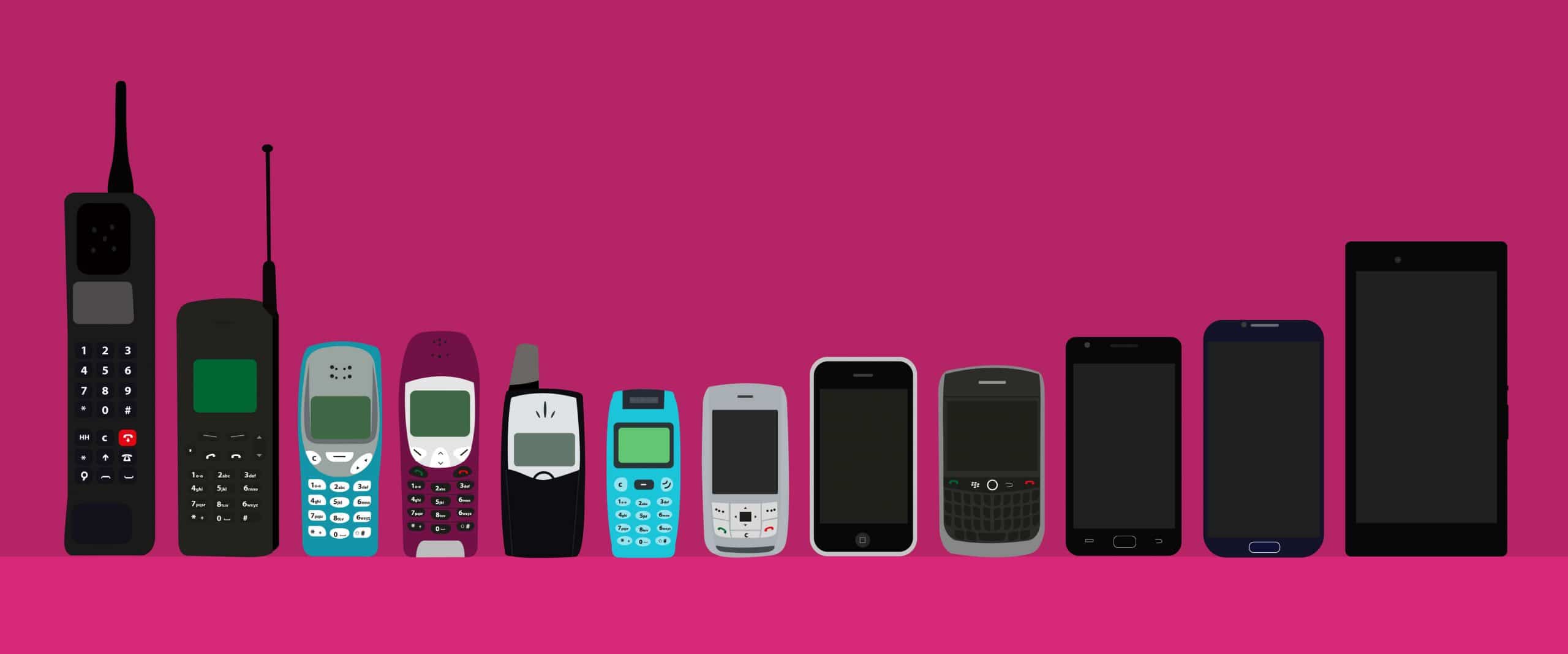 1979
1G Technology is launched
1G, The analogue mobile connectivity technology was launched in Japan. [Source]
1991
First Digital Transmission (2G)
Mobile data was transmitted over the digital (as opposed to analogue) 2G GSM mobile network for the first time in Finland. [Source]
1996
First Mobile Phone With Internet
The first mobile device with internet access was released, named the Nokia 9000 Communicator. [Source]
First Mobile Web Browser
The first commercial mobile web browser was launched named NetHopper. [Source]
First Mobile Web Service
The first commercial 'mobile web' service was first offered, again in Finland. [Source]
1997
First WAP Forum
The WAP (Wireless Application Protocol)  Forum was founded by Nokia, Ericsson, Motorola and Unwired Planet to harmonize mobile web standards. [Source]
2003
3G Released
3G was introduced, providing as much as 4 times the bandwidth of 2G networks. [Source]
2013
4G Released
4G came along, offering greater transmission rates of up to 84 megabits per second. [Source]
2014
Mobile Traffic Soars
Mobile Internet usage overtook desktop use. [Source]
2019
5G Starts Development
5G began deployment and includes the use of millimetre wave frequencies which are faster than 4G offering real world download speeds up to 2 gigabits per second. [Source]
Interesting Facts & Statistics about Mobile Traffic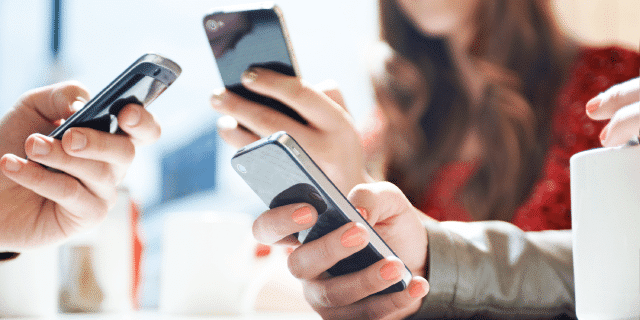 Mobile Internet Usage Stats 2021
What will happen with Mobile Internet usage in 2021?
The number of users using only mobile devices to access the internet in the United States is expected to reach 52.3 million [Source].
In general, the number of people globally with access to mobile connectivity is expected to grow, reaching 70 percent of global population by 2023 [Source].
Whilst fixed broadband speeds are expected to double in the next three years, Mobile Internet speeds are expected to triple to 43.9 megabits per second in 2023. 5G speeds will be 13 times higher than standard mobile internet connections by 2023 reaching 575 megabits per second in 2023 [Source].
Got an interesting statistic or fact about mobile traffic that we have missed?
Drop a comment below!