Learn how to order different types of targeted website traffic on our network.  Adult • Alexa • Desktop • Mobile • Social & Premium Visitors!
How To Buy Online Traffic?
We have tried to make the ordering process as simple as possible. Our order form is broken down into 10 different options
1. Select Traffic Type
Choose which type of visitor you would like to receive, mobile only? Social only? We have 5 options available.
2. How Many Visitors
This is the total amount you will receive for your entire order.
3. Visitor Location
We have a large reach, almost all tier 1, 2 and 3 locations are available. Please note for some tier 2 and 3 locations your time span may not be met. Your AD will continue to run until all visitors are delivered.
4. Select Visitor Targeting
Choose the demographic that best matches your website. For example if you are running a blog about the NFL then you would select NFL or Sports as your targeting.
5. Website
The website you would like the visitors to view, this can be a site you own or an affiliate link.
6. Time Span
How long your AD campaign will run for? Example – 10,000 Visitors with a 30 Day Time Span would be around 333 visitors daily.
7. Email Address
Your email address, please note for PayPal orders your login details will be sent to your PayPal email address only.
8. Payment Method
We support all major credit cards via our payment processor Stripe, we also accept PayPal, Bitcoin, Bitcoin Cash, Ethereum & Litecoin.
10. Total
This is the final price you will pay, we do not charge extra for targeting. If you have ticked "Monthly Subscription" then you will be charged this amount every 30 days.

Which Traffic Type Is Best For Me?
We have six different options on our network, below you can see a brief outline of each so that you may make a correct decision when starting your advertising campaign. If you would like to skip straight to buying traffic for your website you can, its relatively straight forward and our support team are always standing by to assist you!
1. Regular Traffic (Desktop & Mobile Pop Under Visitors)
This option is our most popular among advertisers; these visitors are regular surfers browsing our publisher's network. You can target these visits contextually and geographically, your AD will only be served once every 24 hours (1/24) to get the most reach for each campaign. This means a visitor will not see your AD twice in one day. Our regular traffic will include visitors from both Desktop and Mobile platforms. Google Analytics and other third party tracking platforms may not log every visit.
2. Adult Traffic (Desktop & Mobile Pop Under Visitors)
Can be targeted the same as our web / regular traffic, this is suitable for any websites that contain adult material or anything that should not be viewed by persons under the age of 18. Popular with web masters running their own tube sites and marketers promoting live web cam, dating sites or adult stores. Google Analytics and other third party tracking platforms may not log every visit.
3. Alexa Traffic (Desktop Pop Under Visitors)
Popular with SEO companies this traffic type is only suitable for those looking to improve their alexa.com rank. We target visitors surfing our publishers network who have the alexa.com toolbar installed and display your AD to them via a pop-under. We can only target these visits using their geographical location. Google Analytics and other third party tracking platforms may not log every visit.
4. Mobile Traffic (Mobile & Tablet Visitors)
Slowly becoming one of our popular choice with clients, these visitors consist of users using mobile devices only (cell, tablet). Our mobile visitors can be tracked fully by Google Analytics, currently we can target visitors from a handful of locations. Your landing page is displayed the same as our other three options – inside a full page pop under window (browser tab).
5. Social Traffic (Desktop & Mobile Visitors)
Our social visitors are eager and engaged in your content. All visitors are 100% unique and can be tracked fully by both Google Analytics and Google Webmaster tools. We have access to a large pool of visitors on Facebook, Twitter, Reddit, Pinterst and StumbleUpon. Please note – Due to the nature of social advertising we cannot guarantee that your chosen delivery time will be met. We try our best to complete all campaigns within their selected time span and on average we do achieve this. What we do guarantee is your campaign will run until all visitors have been delivered.
6. Premium Traffic (Desktop & Mobile Visitors with Full Tracking)
Our premium visitors are served the same as our regular visitors except they are fully compatible with Google Analytics and other third party trackers. We are currently only targeting US & UK based visitors on our network at the moment and will expand to more tier 1 and 2 countries in the near future.
How Do We Sell Visitors?
People often ask how does this work? In short we generate all our web traffic by displaying your chosen website / landing page to visitors surfing our publisher network or by posting your website on social media networks via accounts, pages, groups and influencers who we work with. Since 2008 we have been working on building a relationship with websites, developers and large networks that we feel would greatly benefit our clients. We have a dedicated team in place whose sole responsibility is to ensure the growth and expansion of traffic masters by reaching out to popular websites, app developers and influencers that receive millions of unique visitors and inviting them to join our network. Our Alexa, Adult and Regular visitors are served via pop under adverting.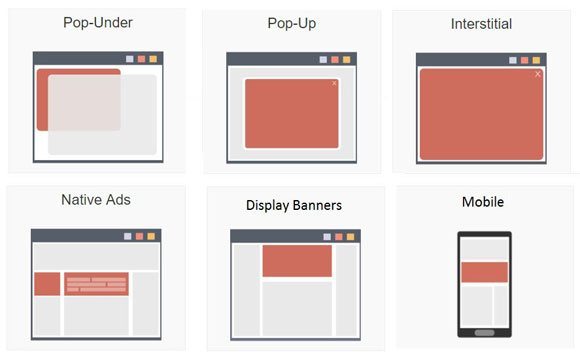 What Is Pop Under Advertising?
Pop-under traffic is similar to pop-up advertising except the ad window that contains your chosen website / landing page will appear hidden behind the main web browser window rather than appearing in front, or in another tab depending on the visitors browser settings. Pop up advertising is extremely common and many users have quickly learned to ignore these advertisements and just close the page without reading them as they are generally considered intrusive, annoying and un-related to what they are viewing already. Visitors react better to pop under advertising as the ads do not impede the user's ability to continue reading the website they are currently on, and once finished with that particular piece of content they will view the intended ad in their own time and be more inclined to read the ad and make a decision based on the content rather than automatically closing it like a pop up. All our traffic is generated by displaying your website as a full page pop-under.