We asked 25 experts for their top tip in helping you increase your website traffic.
One of the biggest challenges blog owners, marketers and webmasters face is trying to attract more visitors to their website.
Do you have any top marketing tips to help increase visitors? Use our comment section at the bottom to share with the traffic masters community.
Syed Irfan Ajmal
Marketing Consultant & International Speaker syedirfanajmal.com
1. Facebook Groups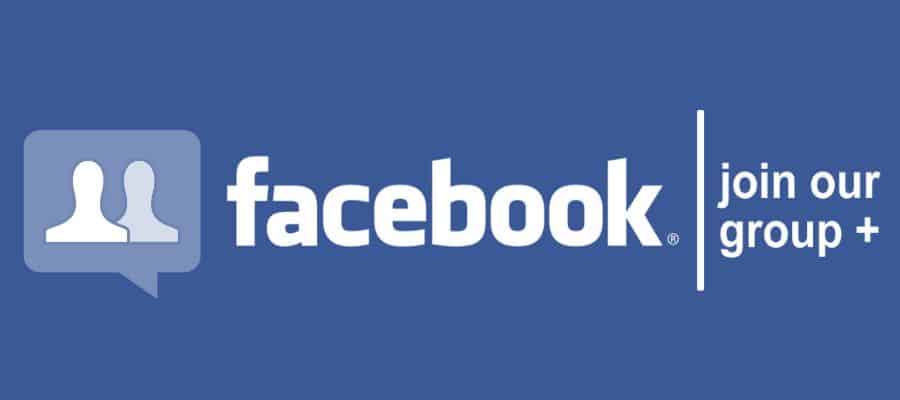 Facebook groups are filled with people looking to create and exchange information about specific topics, and providing them with this information
is a very powerful way to drive traffic to a blog.
Join a few groups related to your niche, then establish a reputation as a thought leader in the space. Once you've done that, post a few links in the group.
Tip 1: Engage in insightful conversations with group members before posting links to your content. Spammers are easy to spot, and you'll likely be
called out for it if you don't provide real value to the groups.
Tip 2: Actively engage with members who respond to your post. When Facebook's EdgeRank algorithm sees a high level of engagement, it considers
the post highly relevant and will show the post to more members of the group.
2. Dominate Organic Search
Fighting to claim our share of organic search rankings is the first step in every piece of content we produce.
Creating evergreen content that is updated regularly is one of the easiest ways to keep new users coming back to your site. We have some posts that are over two years old that still hold number one rankings on Google.
Tip 1: Use a keyword research tool like Moz or Ahrefs to find out what competitors are ranking for, then create similar content that is more robust. Keyword tools tell you exactly what a URL ranks for and how people are finding it, so there's no reason to publish content hoping it will work. Using a research tool is by far the easiest way to decide what type of content to produce.
3. Paid Traffic


Have you created a new blog that doesn't rank in the SERPs yet?
Do you have a large blog that already ranks for multiple terms?
No matter what position you're in, paid traffic is a great way to increase visitors to a blog.
Our team has experimented with multiple methods of advertising such as using a platform to buy website traffic from and found that re-targeting is the most cost-effective and efficient method of driving visitors to our blog.
Every time we produce a long-form article that provides a large amount of value to readers we promote it to previous website visitors using Facebook re-targeting.
We consistently see a high number of engagements and social shares using this method.
Tip: Insert a Facebook pixel on your site, then promote a high-value article to previous website visitors. Run this strategy in parallel with a Facebook group campaign, and you'll likely be surprised at the level of engagement you'll see.
Shaan Patel
Founder and CEO of Prep Expert
At Prep Expert, we've found that our blog, helps drive a fantastic amount of inbound traffic and sales leads. It took time for us to experiment and find a format that works for us, in terms of engagement and conversions.
Our general format is the following:
Introductory paragraph and thesis statement
Infographic summing up the content itself as a visual preview
Section Graphic
Section Header followed by TLDR quote
Written content.
We've found that this format helps break up text into easily digestible
Ian Aronovich

President and Co-Founder of GovernmentAuctions.org
1. Social Plugins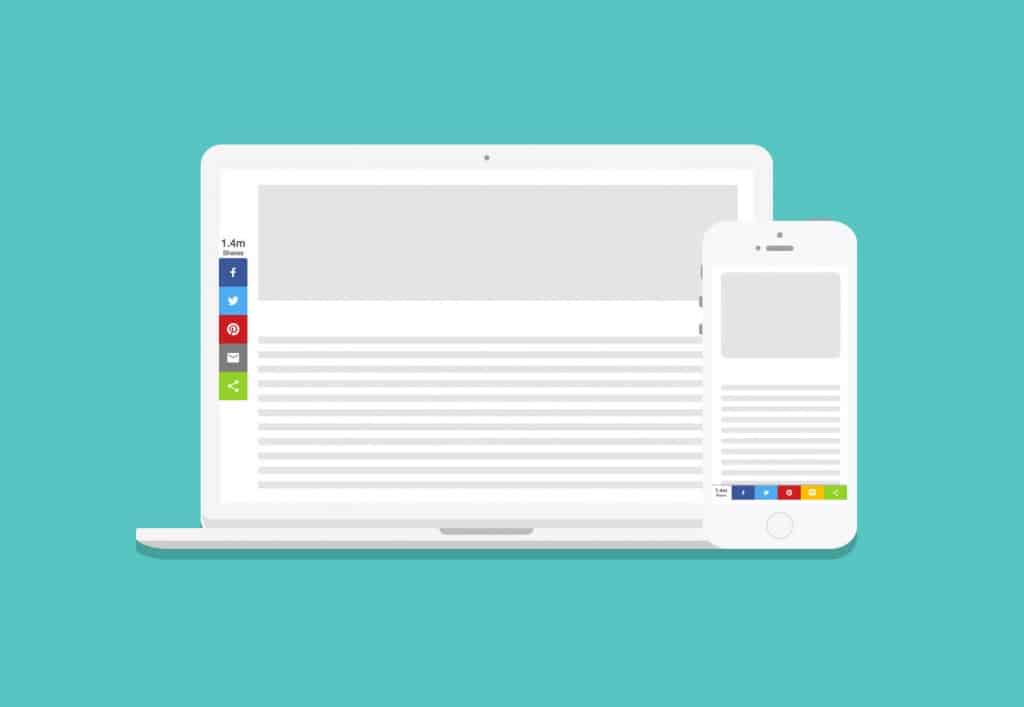 My favorite plug-ins are social media sharing ones, such as ShareThis and AddThis.
ShareThis is incredibly helpful for bringing in higher traffic for your website or blog since it instantaneously makes your content more shareable via a simple click of a button.
There are corresponding buttons for sharing via Facebook, Twitter and e-mail, or Like for Facebook and +1 for Google+.
For example, a giveaways website like Awardable.com makes use of the ShareThis plug-in, as exemplified by the various social media buttons that show up on each individual entry.
With the ease of sharing, your website can enjoy a lot more traffic, activity and engagement as visitors cycle through.
The AddThis plug-in behaves similarly to ShareThis, and it's the one we use for our blog for GovernmentAuctions.org.
It's very easy to install because all we need to do is enter a small line of code to get the necessary share buttons, follow buttons and trending content for your site.
This is important for the following reasons. First off, we know our content is useful and interesting, so we want to provide an easy way for visitors to share and engage; word-of-mouth is the best form of advertising after all.
Additionally, since social media signals have a significant impact on our search ranking on Google and other engines, if we didn't have a way to let our visitors like, follow, share and engage with our content, we'd be at a significant disadvantage with ranking well in search engines.
Companies that do business strictly online, such as ours, need the help of social media sharing plug-ins like ShareThis and AddThis because they go very far in generating more leads and bringing in more revenue over a long period of time.
Social media marketing and content marketing can only go so far with your own efforts, but with ShareThis and AddThis, you can let your site visitors do some of the work for you.
Sam Warren
Director of Marketing at RankPay
1. Use Data Insights
One of the best ways to generate quality traffic is to generate unique content based off proprietary data.
If you've been tracking user-data (which you should), you may be able to collate and share insights based off your data. In many cases, this will lead to something truly special.
And you know what that means? More shares, more links, and more traffic! Try semrush as a traffic checker for your site
Sam Carr
Marketing Manager at PPCprotect
There are plenty of easy ways to drive traffic to your site depending on your budget.
For smaller businesses starting out, you can gain a lot of traffic by writing articles on long tail keywords.
By specifically targeting these noncompetitive keywords you can easily rank high for them in search engines.
They might only be getting you a few hundred visits a month but by targeting several of these long tail keywords you can easily attract thousands of visitors.
For bigger businesses with a budget looking to drive more traffic to their site then I would suggest investing in SEO and content marketing.
If you want to rank highly on search engines then making sure your website is perfectly optimized is crucial.
If you have no idea what you are doing then it's best to leave it to the professionals.
But to explain it simply, if your website has the page title Homepage then there's a good chance no one will ever find your site.
By optimizing your website for the right keywords you can instantly increase your traffic with little effort.
James Pollard
Marketing Consultant for TheAdvisorCoach.com
1. Email Marketing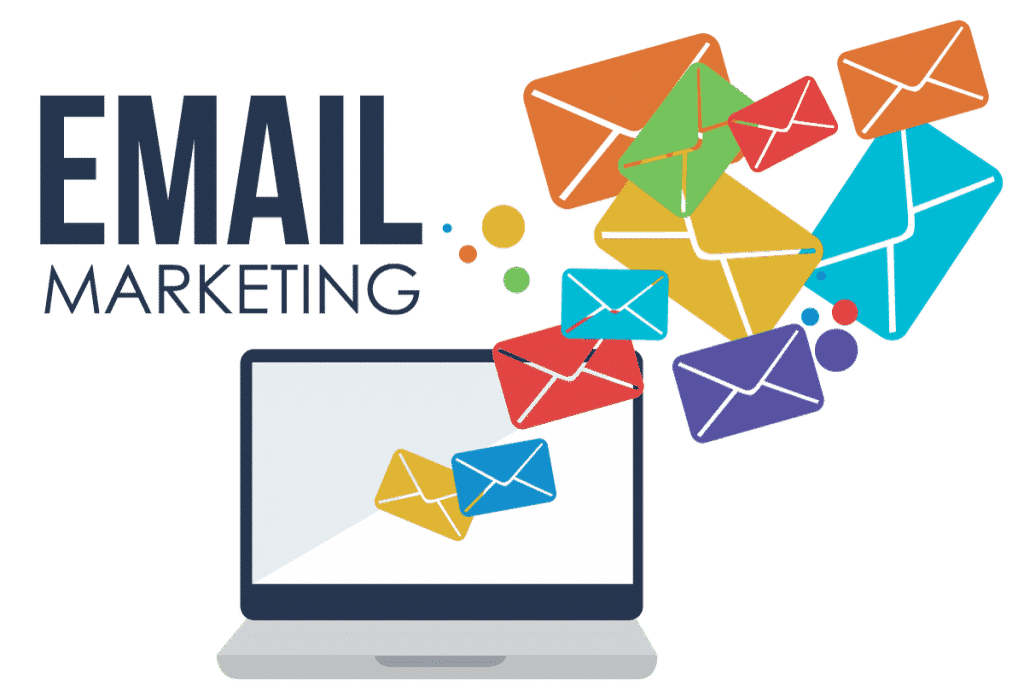 Traffic is worthless to me unless it converts.
I would much rather have 10,000 visitors per month with 1,000 that convert than to have 100,000 visitors per month with only 500 converting.
With that said, my advice is rather unorthodox in the internet marketing space, but here it is… the absolute BEST source of qualified traffic for me has been direct mail.
Yes, it's expensive, but if you have a good list then it will pay for itself many times over.
Here's what I do: I take a sales letter pitching my products and services and send it to my leads.
Then in the same mailing I include another sales letter promoting a free download that they can get by visiting a specific URL.
Nearly every single person who receives that letter ends up going to the URL.
They see a high-priced offer and then the ability to get something for free that's highly relevant to them and they take it.
From there, I have an autoresponder that continually brings them back to my site, getting more qualified traffic.
It's insanely effective.
Stuart Ridge
Chief Marketing Officer at VitaMedica
1. Create Guest Posts for Complementary Sites
Do a little research to find websites or blogs that are related to your own – either directly or indirectly – and find ways to contribute content or blog posts to their site.
What expertise do you bring that could be beneficial to the readers of this other site?
Is this site's audience a demographic that you would like to draw to your own website?
These are good questions to start with to determine how to approach contributing guest posts to other sites.
This tip may sound confusing – how does creating content for a different site drive traffic to your own?
But when done well, the benefits can be astounding.
Guest posting allows your expertise to have a place in the wider world of internet content beyond your own website.
Visitors who read your post and are intrigued by what you have to say can then find your website to learn more, either through organic search or through a link attributing the guest post to your company.
Eileen Bau
Digital Marketing Intern at The BHW Group
1. Domain Authority
Increase your site's domain authority so that it ranks higher in Google search.
This makes it more likely to be seen by people when they search for keywords related to your content.
The top 3 positions in a Google search is where most of the search traffic goes.
You can increase your site's domain authority by building backlinks to your site from other sites with high domain authorities through a variety of strategies, such as guest posting, earning spots on lists, or creating content that people like to link back to (such as a valuable resource for niche industries).
2. Social Network Integration
Make sure your website is connected to all your social media.
You can use Facebook, Twitter, Instagram, YouTube and even other social media like Dribbble, Reddit, or Pinterest to drive traffic to your website.
Ensure that the link to your website is easily seen.
Many people forget to update their basic profiles on social media with their website.
Additionally, you can link back to your own site on posts you've make if you think it's relevant.
3. Mobile Optimization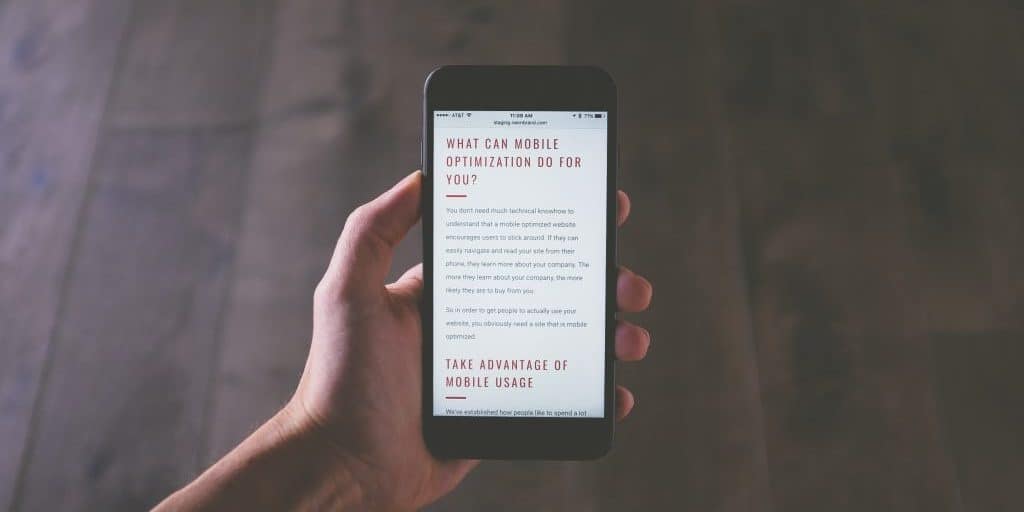 Optimize your website for both web and mobile.
Ensuring that your website's load time is quick on both web and mobile is tantamount to making sure visitors don't click or tap away from your website before it even loads.
Double-check things that are easy to miss, like having large images that may load fast on web but hinder mobile.
Additionally, Make sure to design your site to be visually pleasing and functional for both platforms.
Neglecting website design for mobile is a fatal error, considering that the percentage of mobile traffic has experienced steady growth over the past few years and constitutes a significant chunk of all traffic.
Madeline Krause
UX Strategist at Dragon360
1. Optimize for The Google Answer Box
To be considered for Answer Box, it's important to research and optimize your website's content to answer questions that are relevant to your brand or your industry's community.
This will increase your brands visibility and boost organic traffic. There are several strategies that you'll need to take in order to rank:
First step to take is to research questions your audience is looking to answer.
Answer the Public is a great tool that suggests content ideas based on the keyword you want to rank for.
Once you have researched a topic you want to cover, you'll then need to format the written content to match the search query.
Whether it's an explanation, a list or a table, the answer needs to fit the style of the question.
Keep in mind word count.
Write for a featured snippet section so that it does not exceed 50 words.
This is the section you want to propagate Answer Box.
Another crucial factor is relevance.
To make sure your content is relevant to the question being asked keep in mind these ways of doing so:
– Include the question in the title of the article or web page
– Use the question's keywords in an image caption
– Use it as a subheading
– Reference it in the table header
These strategies are all very crucial and by utilizing all of then together, your chances are higher to rank zero and appear in the Answer Box.
Amanda J. Ponzar
Chief Marketing Officer at Community Health Charities
1. Multi-channel Marketing
Running social media campaigns and multi-channel campaigns (email marketing, newsletter, PR, etc.) are a great way to drive traffic to your website.
Yes, this means both paid and organic digital marketing, such as Google Adwords and promoted posts on social media.
We increased our web traffic dramatically – more than 1,000% — by using these methods.
Joe Robiso
Founder and Chief Consultant of Green Flag Digital
1. Answer Questions on Quora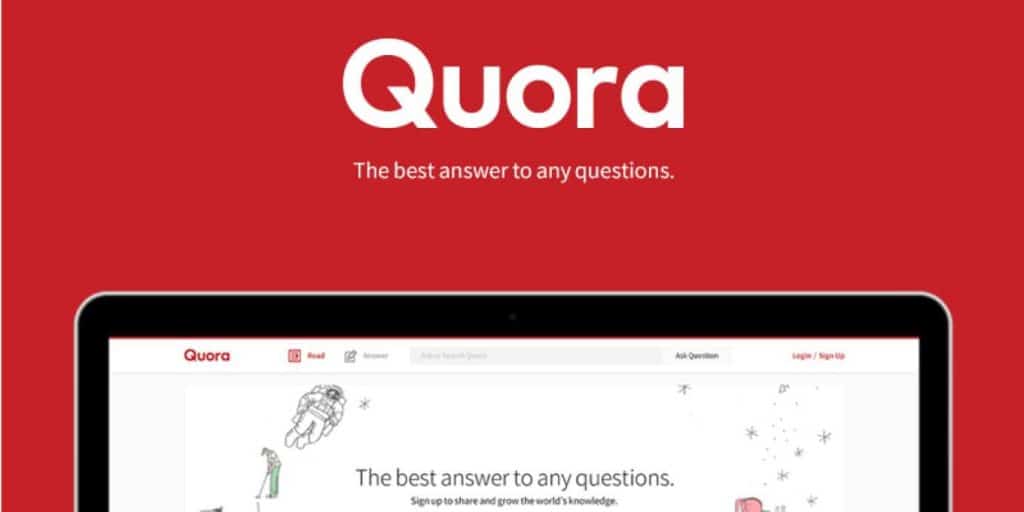 This is a great way to quickly gain visibility without the need to wait for SEO to kick in on your site.
You'll be able to instantly gain visibility if you answer popular questions and include more details on your website for readers to click to from Quora.
Be sure your answers are helpful, succinct, and actionable.
Advanced tip: use a tool like Ahrefs or SimilarWeb to find the Quora pages with the most traffic, and answer those relevant questions first.
2. Fill the YouTube Gaps
it's often the case that in Google Search there are tons of competitive sites ranking for popular keywords, like how to start a musician blog.
But if you type those same keywords in YouTube, you may find a lot less competition.
Test out your tactics with a few really good 5-minute videos and see which direction works best for you.
Advanced tip: use a tool like Tubular to analyze YouTube video keywords and difficulty.
Ashish Goswami
SEO Specialist at Zestard Technologies
1. Optimize Content with LSI Keywords
LSI Keywords are words and phrases related to your primary target keywords.
Now instead of looking at keywords, Google now understands the topic.
If you are writing content on social media, then your LSI keywords should be Viral content, Facebook page, Instagram followers, Twitter Tweets, etc.
If you use these types of words in your content then definitely Google finds this as a high-quality content about social media.
So optimize your existing content, and make sure if you are creating new content than add maximum LSI keywords.
More LSI keywords can efficiently provide you more traffic.
2. Podcast
According to research 24% Americans regularly listen to podcasts.
Two or three podcasts per month can give you tremendously traffic increase in your site.
Once you've optimized your podcast, it's time to attract listeners to visit your website.
To attract visitors, you may Promote your podcast on social media, Offer a free download to accompany your podcast, Create a podcast show, etc.
3. Video Marketing
According to research videos are more popular than plain text content.
People love videos; videos helps an audience to understand the concept immediately.
Create informative videos, product promotion videos, and you can publish it on your website along with all of your social media platforms too.
Nowadays many brands are creating their own YouTube channel to create and promote their videos.
You may ask your client for better feedback through video, and you can share it.
4. Influence Marketing
Getting influencer to promote your products on Facebook, Instagram, YouTube, etc can tremendously lead to a flood of traffic to your website.
This is most proven tactic around the world.
Many big brands are using Influence marketing to drive more traffic and sale to their website.
5. Improve Your CTR
Better CTR can double your website traffic.
This is true that If you want more traffic from Google, you don't need higher ranking.
Your website traffic depends a lot more on your CTR.
Here are tips to improve your CTR.
Use Keywords in URL
Write an Intriguing Meta Description
Use Titles That are Emotional
Add a number to your title (like "05" or "60%")
Test Different Titles & Check Which One Gets the Best CTR.
Ryan Jones 
Digital Marketing executive at Imaginaire Digital
One of the main things we do to drive traffic to client's websites is to build a good, linkable, asset.
We have seen huge success with this over the time we have been doing it, getting numbers of clients onto page one of Google, and increasing the number of people visiting their website.
Linkable assets cover anything from infographics, all the way to a how-to on how to build a CV.
Damien Buxton
Director of Midas Creative
Optimize Your Meta titles
If your website is already ranking well by search engines then I would suggest that you don't underestimate the power of great meta descriptions and page titles.
Look at what your competitors use and try something unique that makes your site stand out.
On a regular basis check on your analytics software which pages are getting the best click-through rates and change up the ones with lower rates.
Brittany EB Hardy
Owner of Empty Desk Solutions
1. Content Creation
While ads are certainly key to getting paid traffic and SEO practices to optimize your website are certainly part of the mix we have to say that our number one tip for getting traffic is to create content that people crave!
Create content that people want to read or download, and give it to them for free.
An example is something we use to drive traffic to our very own site.
We have templates (printables) that you can download on our website. Once people land on our site, they have a few interactive options.
Our website visitors can subscribe to our weekly marketing tips series, or they can download our popular templates for social media marketing and website optimization.
We've used a clever name 'Steal our templates' which entices people to want to download them.
We have the templates delivered straight to their inbox once they request them.
This serves two purposes now! We've captured their attention by posting 'steal our templates' on social media to get them to our website, and then once they are there, we collect their email address and build our leads list.
Winning!
Brad Driscoll
Co-founder of Think Big Marketing
1. Optimize Your Content
Optimizing the pages on your website is one of the best ways to get traffic to your website.
Why pay hundreds of dollars paying for clicks to your website, when you can SEO optimize your pages, rank for targeted keywords, and get clicks to your website for free!
2. Take Advantage of Facebook Ads
Using the Facebook Pixel, you can track every action a visitor takes on your website.
You can then use this data to create highly refined audiences to get your content in front of the people who will convert most on your website.
You can social from our platform at a much cheaper rate.
3. Start Owning Your Traffic
There are three types of traffic: Traffic You Don't Control, Traffic You Control, and Traffic You Own.
If your friend tell his mom to visit your website, this is traffic you don't control.
If you pay Facebook or Google to bring traffic to your website, this is traffic you control, but do not own.
If you take the traffic from Facebook and Google and get their email address, this is now traffic you own.
You no longer have to pay someone else to get your content in front of your viewers.
Also try to convert traffic into traffic you own.
You can then always bring more traffic to your website without having to spend additional money.
Sameer Somal
Chief Financial Officer at Blue Ocean Global Technology and Blue Ocean Global Wealth
1. Search Engine Marketing
In today's increasingly competitive marketplace, Search Engine Marketing (SEM) is a highly effective way to gain visibility with prospective clients, drive traffic to your website, and improve click-through rates.
Our reliance on the internet provides new opportunities for attracting customers on the major search engines: Google, Yahoo, and Bing.
SEM services focus on making your website more visible when somebody uses a search engine.
If a prospective client is evaluating your business on the internet, it is important that your website rank highly on search engine result pages (SERPs).
The presence of digital assets and published content on high-authority domain websites will both enhance your digital reputation and drive traffic back to your website.
Maintain an active social media presence and coordinated approach for sharing content and engaging with prospects on LinkedIn, Facebook, YouTube, Twitter, Google+, and Instagram .
Steve Pritchard
Digital Marketing Consultant at Cuuver.com
1. Content Creation
The best way to drive traffic to your website is to create unique content that your customers want to engage with.
Whether it be a video or a blog post, if it's interesting and high quality, web users will come to your site for the content, and then stay to explore the site.
Do some research, and find out about the kind of content your target customers are interested in, such as what they like to read about, and what kind of videos they like to watch.
Use this research as inspiration to create a piece of content that is related to both your customers' interests and your business.
Then, share this on your social media channels to catch people's attention and drive traffic to your website.
This has a lot of SEO value too, so doing this on multiple occasions will help your website appear higher in search engine results pages, which will also increase the volume of traffic coming to your website.
It is however important that your content isn't too sales/advertising oriented, as users don't want to read advertisements, and so won't engage with your content again, making it less effective as a
driver of traffic.
Jeremy Greenberg
Founder of 97 Switch
When it comes to driving traffic to your website, you'll want to use inbound marketing techniques to be more engaging and to outperform your competitors.
This means, you'll want to use content, social media, SEO strategy, and call-to-actions on your website to attract more users and boost traffic towards your site.
All of these will create greater brand awareness and allow you to actively engage with your target market.
Here are 6 inbound marketing techniques to apply at each stage of your business' growth.
1. SEO
Search Engine Optimization is crucial for inbound marketing strategy—if you can't be seen, you can't reach your customers or gain more views on your site.
For starters, you'll want to make sure your website is structured appropriately, where the design and back-end layout adheres to SEO marketing standards.
As long as search engines understand your site, and you use SEO terms effectively through specific keyword strategy, you'll be more visible online.
You can also apply external link building, where you have an outreach for credible websites that can link to your website.
Having other credible websites link to your site gives your domain a lot of strength as a reliable source online.
2. PPC Advertising
Pay Per Click (PPC) Ads on search networks are one of the strongest elements of a strong inbound marketing strategy because search queries show intent. PPC is important, along with SEO, because there are opportunities that PPC offers, which SEO doesn't.
With SEO, you have far less control regarding how you show up in search results, and tweaks in the algorithms can change the organic visibility.
Additionally, it will take longer to see the results of effective SEO over PPC use.
On the other hand, PPC allows you to pay for the top placements where people are more likely to see your ads, and you can bid on a specific keyword to attract qualified visitors.
You can also control how and when these ads show up.
You should be doing both SEO and buying traffic, though, as both have a lot of value.
3. Content Marketing
Express your story, mission, and services by way of website and blog content.
Content marketing is a great inbound marketing technique because it gives you an outlet to display your expertise in your field and interact with customers online.
With a blog, you can discuss your services, hot topics that people are searching for online, and stay up-to-date on the latest trends.
(So, you'll want to keep that blog active, too, with consistent posts. Try creating a content calendar to stay organized.)
You can also create downloadable guides for people to learn more about your industry.
Additionally, including testimonials and case studies on your site will help tell your story.
4. Social Media
After you have spent the time creating blogs, downloadable content, and case studies, it's important to continually tell the story.
One of the most important ways to do so is by staying active on social media.
While being active on social media, it's important to stay relevant and communicate with people on each channel that is used.
Social media is a conversation and it should be treated that way.
By using the posting strategy as a form of dialogue, it enforces the story that's told on your website and other channels.
It's also important to critically decide which platforms are relevant to your potential buyers and how they hope to be engaged on that platform.
Learning from past and recent posts is a great way to decide how to best move forward with a content strategy.
5. Landing Pages
Looking at the entire behavior flow of the user is how best to sell your business.
A lot depends on where the user lands after finding your website.
Sending people to a page that makes sense based on how they found the website in the first place has a tremendous impact on if they convert to the action you want them to take.
Sending people to product pages that sell or pages that have a high likelihood of filling out a form can garner strong results based on the actions you want the user to make.
Any landing page should be relevant with a clear call to action and with a focused goal. It's often best to go with a simple and straightforward design.
6. Remarketing
Once you've accomplished having someone visit your site, it can be really effective to use remarketing to target them.
This can be done by using cookies with your website visitors, which will allow you to follow them online with ads and remind them of your business.
It's all about the follow-up and staying relevant.
These six inbound marketing strategies can help customers find your business online and build an excited and loyal fan base.
Jesse Weinberg
Founder & CEO at Global Yodel
1. Round Ups
Everyone loves press.
Create a roundup blog post compiling 25 thought leaders in your industry.
Find people you admire, people doing innovative things, people you look up to and even the best of your competitors. Include a short synopsis of them, their work and what they are doing that is unique and inspiring.
Include a link to their Twitter handle.
Once you publish the article send out a unique Tweet @tagging each person with a link to the article.
Everyone loves unexpected press.
Chances are most of the individuals you mentioned will retweet you and share the article on their social networks driving traffic to your blog and website.
By going the extra mile, spreading kindness and giving props to individuals doing good things in your field, it in turn helps you by driving big traffic to your website.
That is what I call a win, win.
Jonathan Alonso
Founder of jongeek.com
1. Syndication
If you have a blog try to syndicate your blog to other platforms like Apple News publisher, Alexa Flash briefing or even Podcasting it.
These channels can help you bring more awareness of your brand and content
2. Guest Posting
Great for SEO, Awesome for building trust but with the right websites it could bring in a lot of traffic.
Find these opportunities by pitching websites, blogs and online magazines that are within your industry.
It may take some time but this effect can help you win big.
3. Paid Social
When blogging you may have the opportunity to attract traffic if you add a small budget that can be used to push your content on social.
Pushing this content will attract more awareness and other opportunities like building an audience.
Nedelina Payaneva
Digital Marketing Specialist at Asian Absolute
1. Guest Posting
Website traffic is absolutely key when it comes to business and building your brand.
Ensuring you drive more quality traffic, is all about offering value. If you would like to set your brand apart as a thought leader in your niche, then guest posting is ideal for you.
Spend some time researching authoritative blogs in your niche.
You can use Moz's open site explorer to check the websites that you found.
They need to have a good level of authority and trust. This way you can avoid spammy sites.
Once you have selected websites, approach them by sending a personal email.
Remember that sites that allow guest posts will receive a lot of emails so you have to make yours really stand out.
Be sure to always explain why you would like to write for their blog specifically.
In your first email include some initial ideas and bullet points on the type of posts you consider to submit.
Once you have secured your guest post, be sure to create an article that really speaks to the audience.
You'll want your article to be shareable and to stay relevant for future readers.
Include a link or two to your website and this will not only provide traffic to your site but will also help your overall ranking.
Dave Rauschenfels
1. Content Creation
The sad truth is that Google has always been a black box to the SEO marketer.
In the past the company has abruptly changed requirements for website marking and features.
In recent years all websites have been required to add secure http to their features to stay competitive.
In the end the only sure way to game Google is to play them at their own game.
The business started and still is in the industry of indexing websites.
Your job is make it as visible as possible. Only about a month ago I concluded a long assignment with Work fusion.
They are a builder of Robotic Process Automation software for banks. My job was to blog for them and tell their story.
It was my experience that exploring stories at the intersection of science and entertainment can really draw the crowds.
People also love to learn new things.
I also published how to guides for applying the software to everyday tasks, like password key chains. "To rule Google, use its core feature and you can't lose!"
Jackie Kossoff
Digital Marketing Strategist and Social Media Consultant
1. Reach Out To Professionals
My top tips to drive traffic to your website include executing custom social media and SEO strategies.
I would recommend employing the services of an experienced strategist or consultant so that your company does not make rookie mistakes.
For instance, if your goal is to drive traffic to your website, your content on social media should include links to your website.
Potential consumers will not visit your website of their own accord. You must guide them each step of the way.
When it comes to your SEO strategy, make sure that your website is optimized for SEO.
One of the most common mistakes business owners make is not having their website checked by an SEO expert.
Once your website is SEO-ready, look into your paid ad options to kickstart your success.
For instance, Google AdWords and Yelp are two services that have driven website traffic for my clients and colleagues.
Kameron Jenkins
Digital Marketing Professional
1. Target Low Competition Keywords
Never underestimate the power of low-hanging fruit!
Use SEO to target lower-competition keywords.
According to the State of Searcher Behavior study conducted by Moz in 2017, only 3.4% of Google queries resulted in a click on an AdWords (paid) ad, which means there's a ton of traffic potential in organic search!
My recommendation is to go after mid-to-low volume keywords that are easier to rank for because they are less competitive.
For example, instead of going after one keyword that gets searched 500x/month, go after 5 keywords that are each searched 100x/month. Targeting the 5 "easier" keywords will likely get you the traffic you're looking for faster than targeting the higher competition keyword.
People often write off lower volume keywords because they think they're not as valuable as the competitive keywords, but truthfully, more specific keywords can actually get you more qualified traffic.
"Running shoes" might get searched a ton, but "women's gray size 8 Nike Frees," while lower competition, actually indicates a searcher that is even closer to the bottom of the funnel.