We asked 25 experts for their top tip in helping you increase your website traffic.
One of the biggest challenges blog owners, marketers and webmasters face is trying to attract more visitors to their website.
Do you have any top marketing tips to help increase visitors? Use our comment section at the bottom to share with the traffic masters community.
Syed Irfan Ajmal
Marketing Consultant & International Speaker syedirfanajmal.com
1. Facebook Groups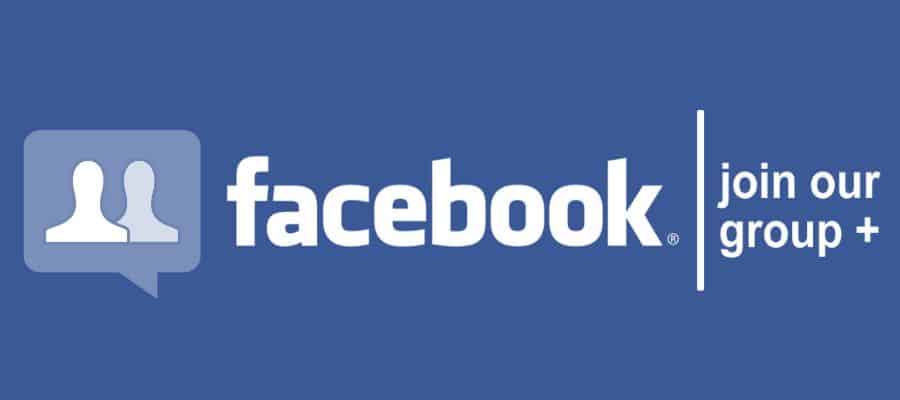 Facebook groups are filled with people looking to create and exchange information about specific topics, and providing them with this information
is a very powerful way to drive traffic to a blog.
Join a few groups related to your niche, then establish a reputation as a thought leader in the space. Once you've done that, post a few links in the group.
Tip 1: Engage in insightful conversations with group members before posting links to your content. Spammers are easy to spot, and you'll likely be
called out for it if you don't provide real value to the groups.
Tip 2: Actively engage with members who respond to your post. When Facebook's EdgeRank algorithm sees a high level of engagement, it considers
the post highly relevant and will show the post to more members of the group.
2. Dominate Organic Search
Fighting to claim our share of organic search rankings is the first step in every piece of content we produce.
Creating evergreen content that is updated regularly is one of the easiest ways to keep new users coming back to your site. We have some posts that are over two years old that still hold number one rankings on Google.
Tip 1: Use a keyword research tool like Moz or Ahrefs to find out what competitors are ranking for, then create similar content that is more robust. Keyword tools tell you exactly what a URL ranks for and how people are finding it, so there's no reason to publish content hoping it will work. Using a research tool is by far the easiest way to decide what type of content to produce.
3. Paid Traffic


Have you created a new blog that doesn't rank in the SERPs yet?
Do you have a large blog that already ranks for multiple terms?
No matter what position you're in, paid traffic is a great way to increase visitors to a blog.
Our team has experimented with multiple methods of advertising such as using a platform to buy website traffic from and found that re-targeting is the most cost-effective and efficient method of driving visitors to our blog.
Every time we produce a long-form article that provides a large amount of value to readers we promote it to previous website visitors using Facebook re-targeting.
We consistently see a high number of engagements and social shares using this method.
Tip: Insert a Facebook pixel on your site, then promote a high-value article to previous website visitors. Run this strategy in parallel with a Facebook group campaign, and you'll likely be surprised at the level of engagement you'll see.
Shaan Patel
Founder and CEO of Prep Expert
At Prep Expert, we've found that our blog, helps drive a fantastic amount of inbound traffic and sales leads. It took time for us to experiment and find a format that works for us, in terms of engagement and conversions.
Our general format is the following:
Introductory paragraph and thesis statement
Infographic summing up the content itself as a visual preview
Section Graphic
Section Header followed by TLDR quote
Written content.
We've found that this format helps break up text into easily digestible
Ian Aronovich

President and Co-Founder of GovernmentAuctions.org
1. Social Plugins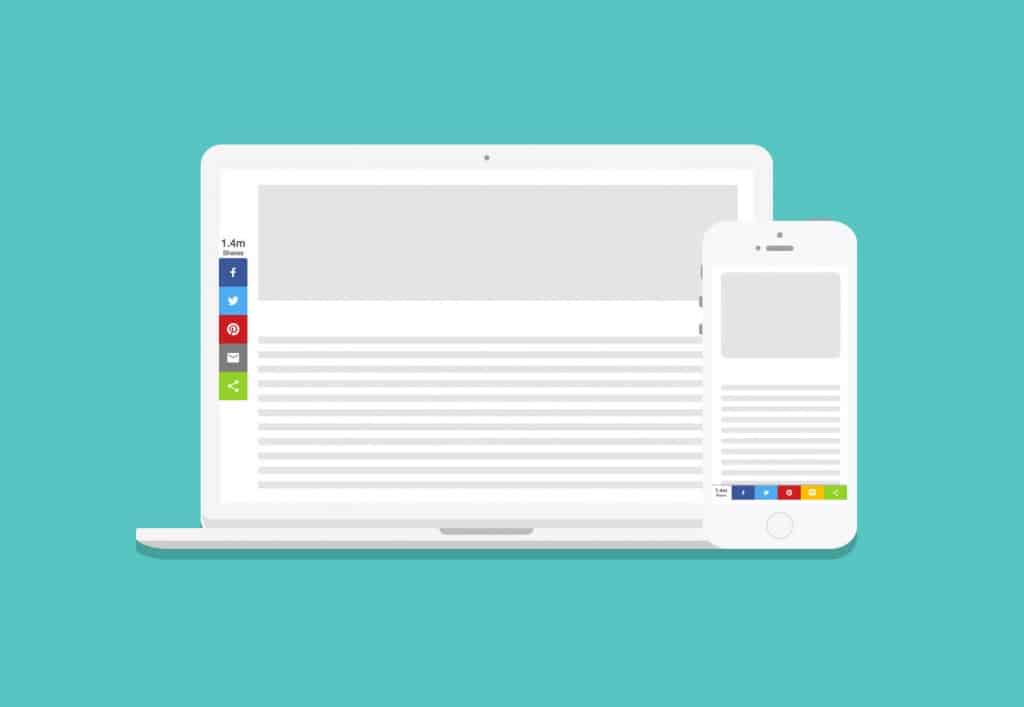 My favorite plug-ins are social media sharing ones, such as ShareThis and AddThis.
ShareThis is incredibly helpful for bringing in higher traffic for your website or blog since it instantaneously makes your content more shareable via a simple click of a button.
There are corresponding buttons for sharing via Facebook, Twitter and e-mail, or Like for Facebook and +1 for Google+.
For example, a giveaways website like Awardable.com makes use of the ShareThis plug-in, as exemplified by the various social media buttons that show up on each individual entry.
With the ease of sharing, your website can enjoy a lot more traffic, activity and engagement as visitors cycle through.
The AddThis plug-in behaves similarly to ShareThis, and it's the one we use for our blog for GovernmentAuctions.org.
It's very easy to install because all we need to do is enter a small line of code to get the necessary share buttons, follow buttons and trending content for your site.
This is important for the following reasons. First off, we know our content is useful and interesting, so we want to provide an easy way for visitors to share and engage; word-of-mouth is the best form of advertising after all.
Additionally, since social media signals have a significant impact on our search ranking on Google and other engines, if we didn't have a way to let our visitors like, follow, share and engage with our content, we'd be at a significant disadvantage with ranking well in search engines.
Companies that do business strictly online, such as ours, need the help of social media sharing plug-ins like ShareThis and AddThis because they go very far in generating more leads and bringing in more revenue over a long period of time.
Social media marketing and content marketing can only go so far with your own efforts, but with ShareThis and AddThis, you can let your site visitors do some of the work for you.
Sam Warren
Director of Marketing at RankPay
1. Use Data Insights
One of the best ways to generate quality traffic is to generate unique content based off proprietary data.
If you've been tracking user-data (which you should), you may be able to collate and share insights based off your data. In many cases, this will lead to something truly special.
And you know what that means? More shares, more links, and more traffic! Try semrush as a traffic checker for your site
Sam Carr
Marketing Manager at PPCprotect
There are plenty of easy ways to drive traffic to your site depending on your budget.
For smaller businesses starting out, you can gain a lot of traffic by writing articles on long tail keywords.
By specifically targeting these noncompetitive keywords you can easily rank high for them in search engines.
They might only be getting you a few hundred visits a month but by targeting several of these long tail keywords you can easily attract thousands of visitors.
For bigger businesses with a budget looking to drive more traffic to their site then I would suggest investing in SEO and content marketing.
If you want to rank highly on search engines then making sure your website is perfectly optimized is crucial.
If you have no idea what you are doing then it's best to leave it to the professionals.
But to explain it simply, if your website has the page title Homepage then there's a good chance no one will ever find your site.
By optimizing your website for the right keywords you can instantly increase your traffic with little effort.
James Pollard
Marketing Consultant for TheAdvisorCoach.com
1. Email Marketing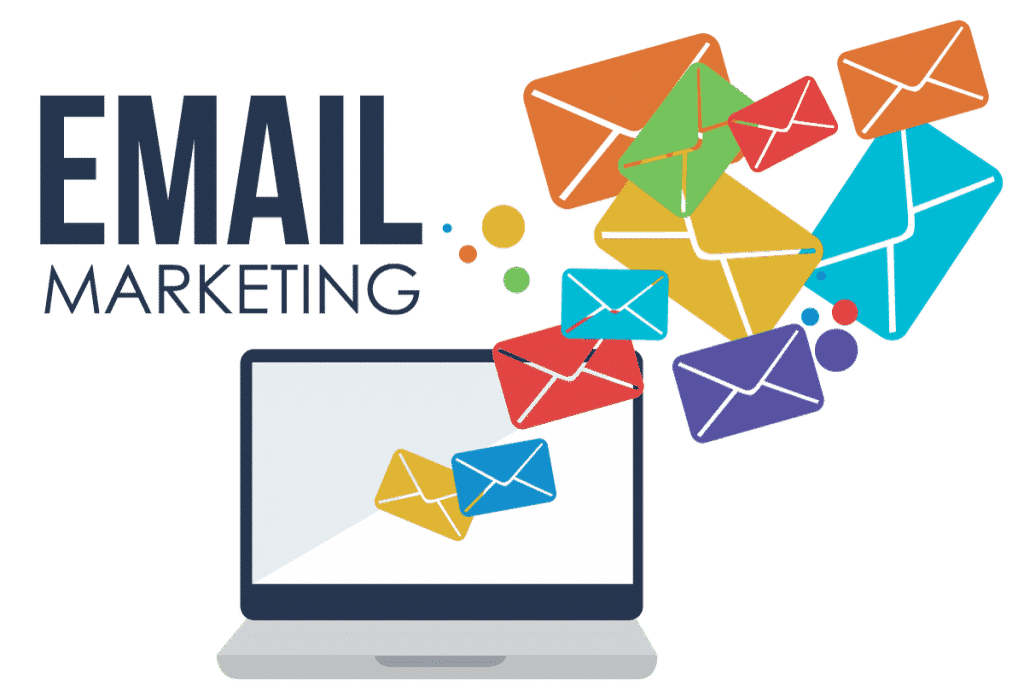 Traffic is worthless to me unless it converts.
I would much rather have 10,000 visitors per month with 1,000 that convert than to have 100,000 visitors per month with only 500 converting.
With that said, my advice is rather unorthodox in the internet marketing space, but here it is… the absolute BEST source of qualified traffic for me has been direct mail.
Yes, it's expensive, but if you have a good list then it will pay for itself many times over.
Here's what I do: I take a sales letter pitching my products and services and send it to my leads.
Then in the same mailing I include another sales letter promoting a free download that they can get by visiting a specific URL.
Nearly every single person who receives that letter ends up going to the URL.
They see a high-priced offer and then the ability to get something for free that's highly relevant to them and they take it.
From there, I have an autoresponder that continually brings them back to my site, getting more qualified traffic.
It's insanely effective.
Stuart Ridge
Chief Marketing Officer at VitaMedica
1. Create Guest Posts for Complementary Sites
Do a little research to find websites or blogs that are related to your own – either directly or indirectly – and find ways to contribute content or blog posts to their site.
What expertise do you bring that could be beneficial to the readers of this other site?
Is this site's audience a demographic that you would like to draw to your own website?
These are good questions to start with to determine how to approach contributing guest posts to other sites.
This tip may sound confusing – how does creating content for a different site drive traffic to your own?
But when done well, the benefits can be astounding.
Guest posting allows your expertise to have a place in the wider world of internet content beyond your own website.
Visitors who read your post and are intrigued by what you have to say can then find your website to learn more, either through organic search or through a link attributing the guest post to your company.
Eileen Bau
Digital Marketing Intern at The BHW Group
1. Domain Authority
Increase your site's domain authority so that it ranks higher in Google search.
This makes it more likely to be seen by people when they search for keywords related to your content.
The top 3 positions in a Google search is where most of the search traffic goes.
You can increase your site's domain authority by building backlinks to your site from other sites with high domain authorities through a variety of strategies, such as guest posting, earning spots on lists, or creating content that people like to link back to (such as a valuable resource for niche industries).
2. Social Network Integration
Make sure your website is connected to all your social media.
You can use Facebook, Twitter, Instagram, YouTube and even other social media like Dribbble, Reddit, or Pinterest to drive traffic to your website.
Ensure that the link to your website is easily seen.
Many people forget to update their basic profiles on social media with their website.
Additionally, you can link back to your own site on posts you've make if you think it's relevant.
3. Mobile Optimization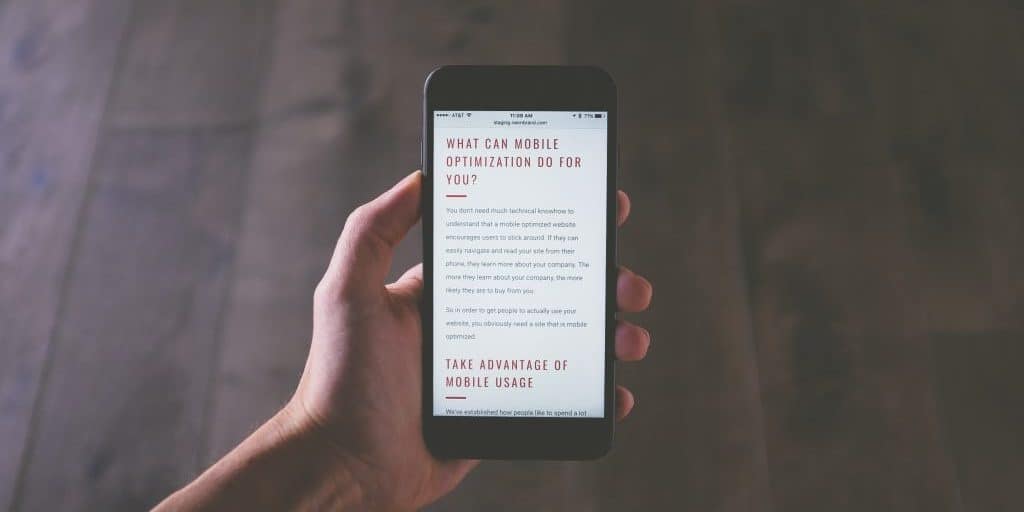 Optimize your website for both web and mobile.
Ensuring that your website's load time is quick on both web and mobile is tantamount to making sure visitors don't click or tap away from your website before it even loads.
Double-check things that are easy to miss, like having large images that may load fast on web but hinder mobile.
Additionally, Make sure to design your site to be visually pleasing and functional for both platforms.
Neglecting website design for mobile is a fatal error, considering that the percentage of mobile traffic has experienced steady growth over the past few years and constitutes a significant chunk of all traffic.
Madeline Krause
UX Strategist at Dragon360
1. Optimize for The Google Answer Box
To be considered for Answer Box, it's important to research and optimize your website's content to answer questions that are relevant to your brand or your industry's community.
This will increase your brands visibility and boost organic traffic. There are several strategies that you'll need to take in order to rank:
First step to take is to research questions your audience is looking to answer.
Answer the Public is a great tool that suggests content ideas based on the keyword you want to rank for.
Once you have researched a topic you want to cover, you'll then need to format the written content to match the search query.
Whether it's an explanation, a list or a table, the answer needs to fit the style of the question.
Keep in mind word count.
Write for a featured snippet section so that it does not exceed 50 words.
This is the section you want to propagate Answer Box.
Another crucial factor is relevance.
To make sure your content is relevant to the question being asked keep in mind these ways of doing so:
– Include the question in the title of the article or web page
– Use the question's keywords in an image caption
– Use it as a subheading
– Reference it in the table header
These strategies are all very crucial and by utilizing all of then together, your chances are higher to rank zero and appear in the Answer Box.
Amanda J. Ponzar
Chief Marketing Officer at Community Health Charities